Competing Strands Of Educational Reform Policy: Can Collaborative School Reform and Teacher Evaluation Reform Be Reconciled? is a new and important paper from The Shanker Institute.
It raises more questions than provides answers, but they're very important questions.
Here's an excerpt: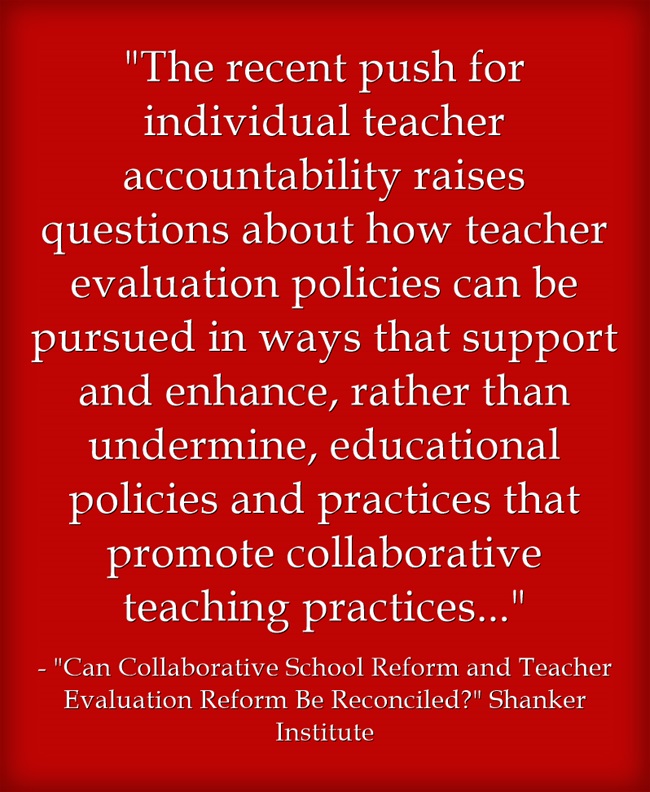 I'm adding it to The Best Posts & Articles About The Importance Of Teacher (& Student) Working Conditions.