As new citizens take oath, Bay Area students learn civics lesson is a nice San Francisco Chronicle story about a teacher taking her class to witness a U.S. Citizenship ceremony.
Here's an interesting statistic in it: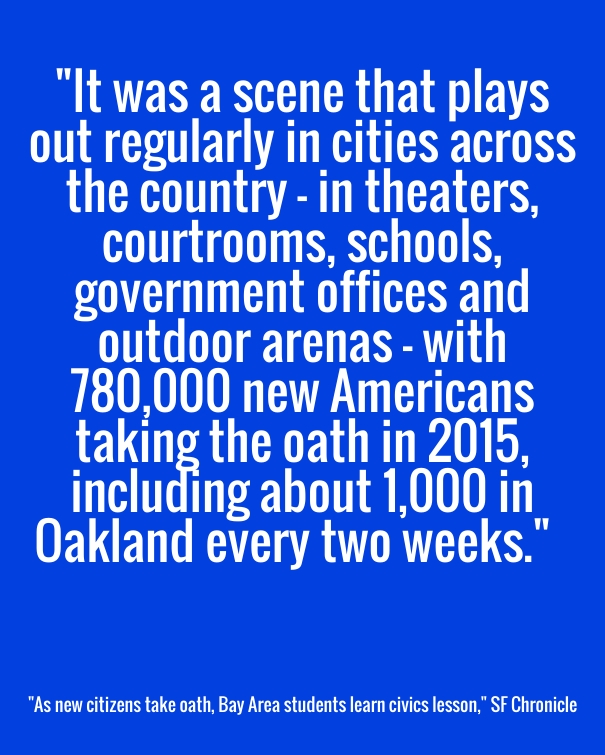 I'm adding it to The Best Websites For Learning About Civic Participation & Citizenship.