NPR has just published an article about brand-new statistics released by the Department of Education today about students who are chronically absent.
Here's an excerpt: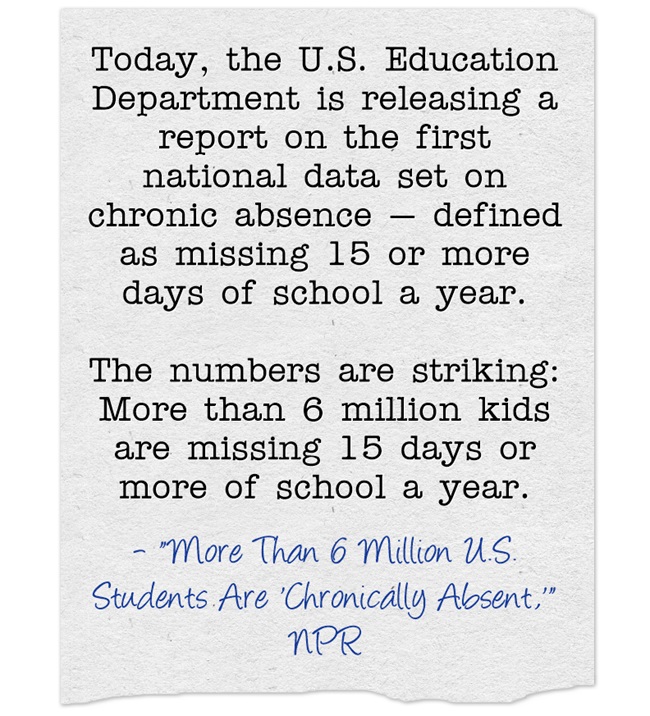 I always have a few students in this situation each year. Even with multiple phone calls home from different school personnel (obviously, including me), home visits, "threats," attempts at parent conferences, etc., our effects are often unsuccessful. Outside of the community schools model, which includes many more ways to engage families, I'm not sure what else we can do.
Here are some other absence-related articles I've shared in the past:
New Report Reveals How to Keep School Attendance, Enthusiasm High in June is from Ed Week.
Chronic Absences Hinder Young Learners is from The Atlantic.
California's schools will soon be on the hook for things like suspensions, attendance and graduation rates is from The L.A. Times.
Study Finds That Rewards For School Attendance Make Things Worse