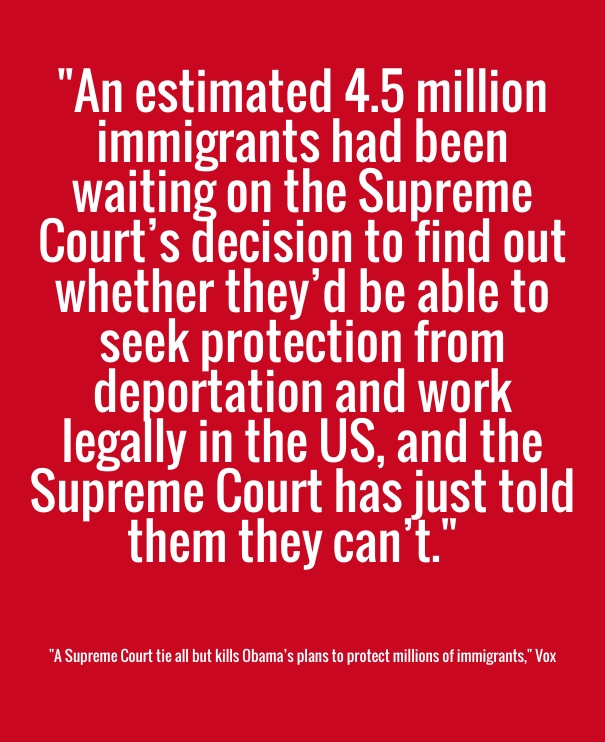 As you've probably already heard, the United States Supreme Court deadlocked on President Obama's immigration plans – this lets the lower court ruling opposing it stand.
It's a huge blow to many of our students and their families.
Vox's article, A Supreme Court tie all but kills Obama's plans to protect millions of immigrants, provides a good analysis of what has happened and what might occur in the future.
I'm adding this info to The Best Resources On President Obama's Executive Order On Immigration.