This post was originally just on a new study, but I've converted it into a "Best" list.
I've written blog posts and lesson plans about encouraging students to use "self-talk" for motivation (see "Control Your Destiny": Positive Self-Talk, Students & Stephen Curry and  We Did A Great 'Growth Mindset' Lesson With Our ELLs This Week – Here's The Lesson Plan).
A new study has just been published reinforcing previous research on its effectiveness.  You can read about it at Thinking 'I can do better' really can improve performance, study finds.
Here's an excerpt: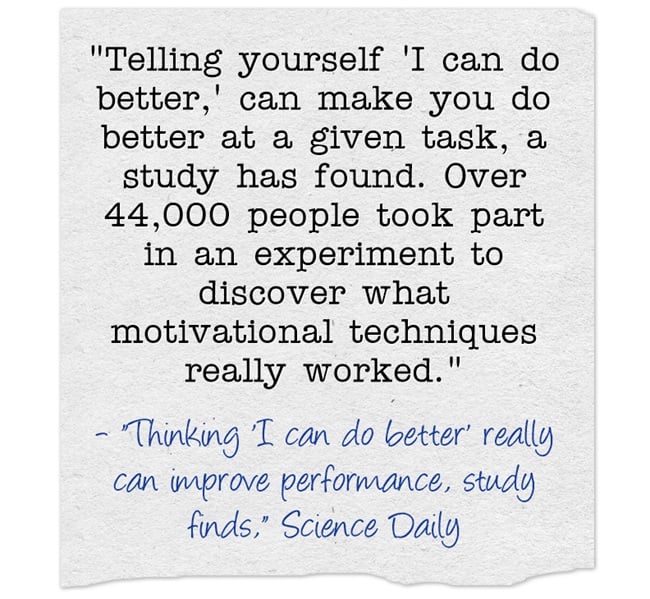 The study also talks about the effectiveness of imagery, so I'm adding this info to My Best Posts On Helping Students "Visualize Success."
Olympian Laurie Hernandez Demonstrates The Power Of Self-Talk
The Benefits of Talking to Yourself is from The New York Times.
From talking to yourself to rehearsing in your mind, here's four helpful tips from sport psychologist @Josephineperry that you can apply in everyday life pic.twitter.com/9lvU7ZThdZ

— BBC Ideas💡 (@bbcideas) August 9, 2020