Many of our students are Central American refugees living in fear of being deported to their deaths.
Nicholas Kristof's NY Times column today is about just that – We're Helping Deport Kids to Die (is also available in Spanish).
Here's an excerpt: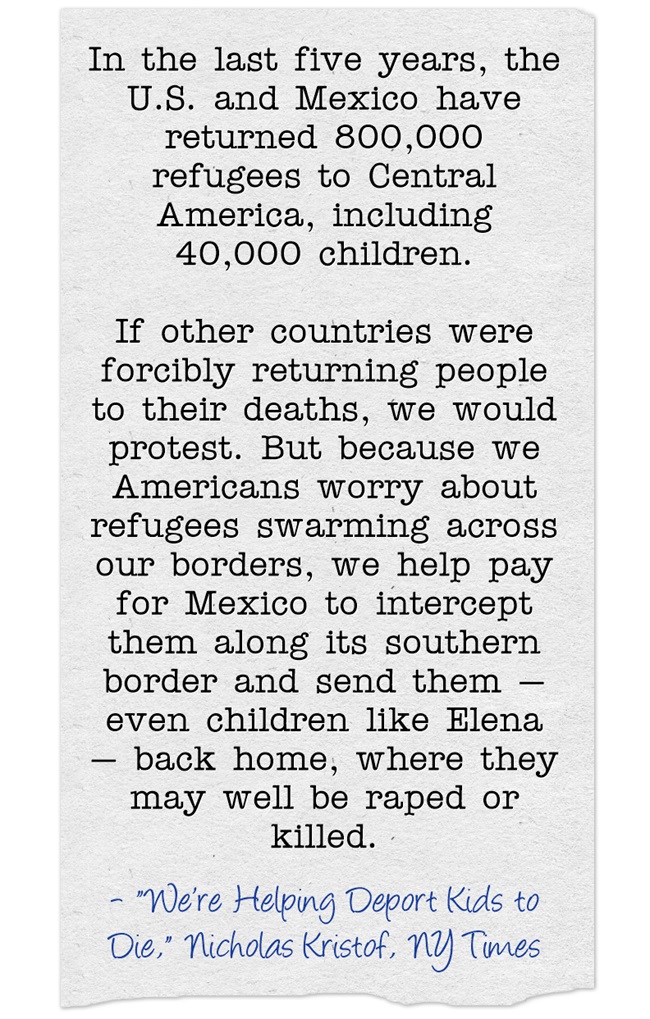 I'm adding it to The Best Resources For Learning About The Children Refugee Crisis At The U.S. Southern Border.