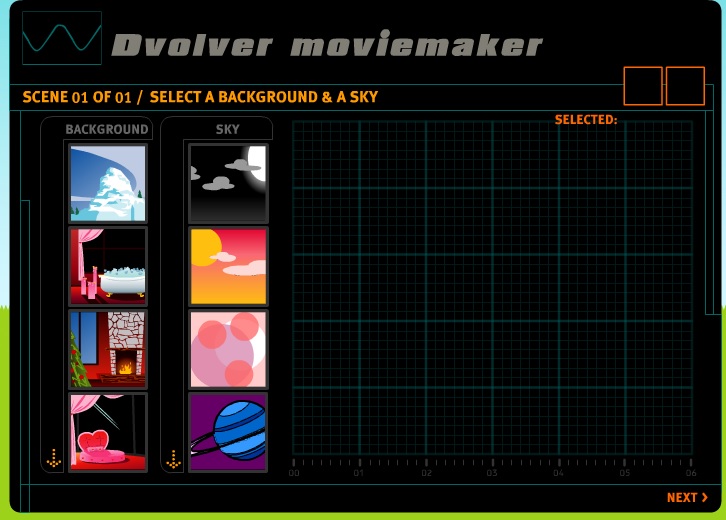 Next February, this blog will be celebrating its ten-year anniversary! Leading up to it, I'm re-starting a series I tried to do in the past called "A Look Back." Each week, I'll be re-posting a few of my favorite posts from the past ten years.  
I first posted about Dvolver Moviemaker in 2007, and it's still one of my favorite online learning tools.
In fact, it's on my "All-Time" Best Web Tools For English Language Learners list.  Here's how I describe it there:
Dvolver Moviemaker has been a longtime favorite of many English teachers around the world. Students can very, very easily create short animation — with music and dialogue bubbles — to tell a short story.  I've used it in many ways. One time, students were learning how to write a persuasive essay and, after studying gangs, they used Dvolver to demonstrate their understanding of "What I Think; Opposing Position; and Counter-Argument." Here's one example and you can see more here at our class blog. Here are examples some of my previous students have created.