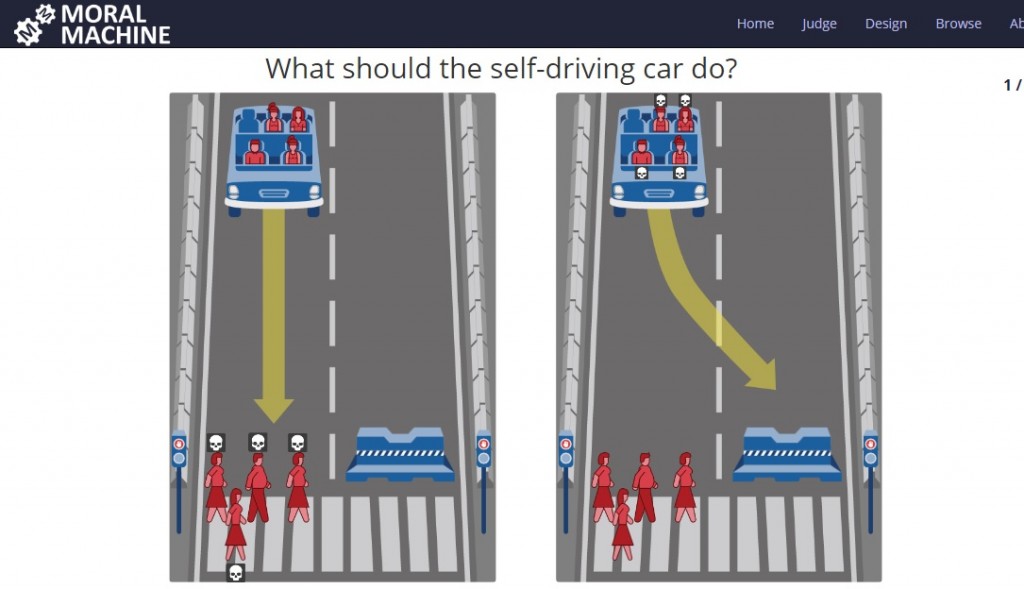 Most of us are probably familiar with the famous ethical "Trolley Problem" (see The Best Videos About The Famous "Trolley Problem").
Now, MIT has created what's got to be the most engaging online version of the age-old ethical dilemma in its "Moral Machine."
They're take on the problem is that you are designing the moral decisions a self-driving car has to make. You're given thirteen scenarios and, after you're done, you can see how your answers compare to those of previous participants.
The best part, though, of the site comes next. You can then create your own scenario that others can play!
I think it's safe to say that for as long as this site is up, any IB Theory of Knowledge class that has access to technology will be playing it during their Ethics unit.
You can read more about it at Slate's article, Should a Self-Driving Car Kill Two Jaywalkers or One Law-Abiding Citizen?
Here's a short video from the site: