A new study has found that a "rewards for attendance" scheme initially improved school attendance, but after it was removed both attendance and motivation was reduced among the original target population.
Duh!
How many times do researchers need to find the same conclusion before they stop studying it? Just about every study on motivation has found the same thing already – see Study Finds That Rewards For School Attendance Make Things Worse, The Best Posts & Articles On "Motivating" Students and Won't Researcher Roland Fryer Ever Give Up On Trying To Prove Extrinsic Motivation Works Better Than The Intrinsic Kind?
Here's an excerpt from the study's abstract: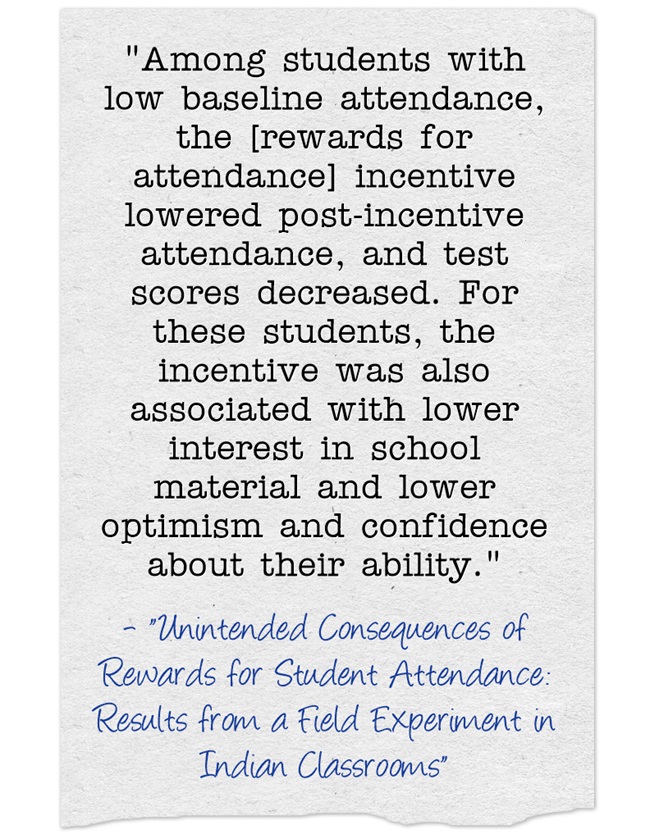 I'm adding the info to The Best Resources On Student Absenteeism.
Thanks to Paul Tough for the tip.