Next February, this blog will be celebrating its ten-year anniversary! Leading up to it, I'm re-starting a series I tried to do in the past called "A Look Back." Each week, I'll be re-posting a few of my favorite posts from the past ten years.
You might also be interested in A Look Back: Best Posts From 2007 To 2009.
In 2010, I published my first piece in The Washington Post.  It was headlined The Best Kind Of Teacher Evaluation.
Here's an excerpt: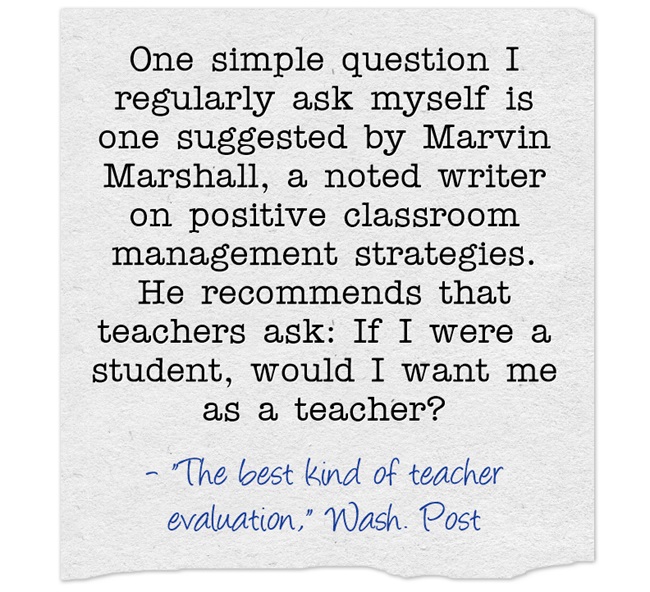 You might also be interested in The Best Resources For Learning About Effective Student & Teacher Assessments.