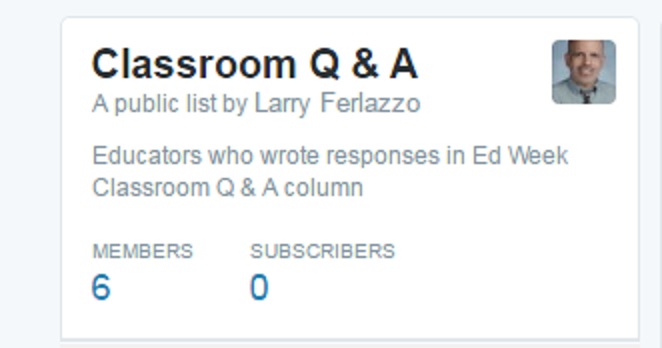 Many wise educators contribute guest responses to my Education Week Teacher column, which kicks-off its sixth year over the weekend.
Many, though not all, of them are on Twitter.
I don't know why I didn't think of doing this earlier, but I'm doing it now – I'm beginning a Twitter list that Twitter users can subscribe to that will include all the guest contributors.
You can subscribe to or view the list here.
It only has a few names now, but I'll add to it each week as I publish them in Ed Week.
In the future, I hope to go back and add contributors from past years, but when and if that happens is going to depend on finding the time. There's always hope!