'a Mistake is a Door to Discovery' is the headline of the fifth and final installment in my Education Week Teacher series on making mistakes in the classroom.
In it, Bryan Harris, Allison Rodman, Dawn Mitchell, Josh Patterson, Erik M. Francis, Otis Kriegel, Barbara Blackburn, and many readers, contribute their thoughts.
Here are some excerpts: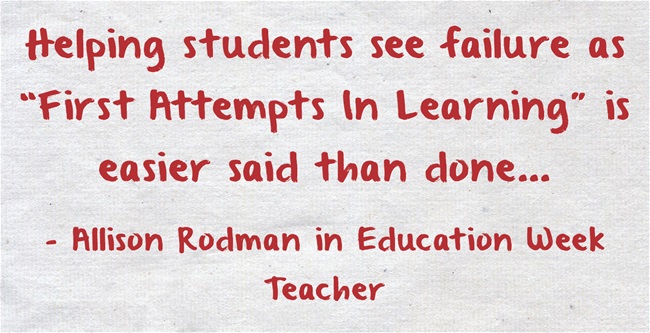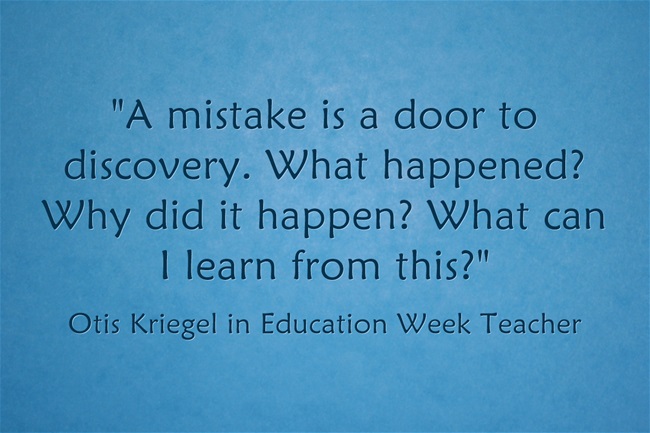 I'm adding it to The Best Posts, Articles & Videos About Learning From Mistakes & Failures.