Metacognition Helps Students 'Understand Their Gaps & How To Close Them' is the headline of the fourth, and final, post in my Education Week Teacher series on the topic.
It includes answers from Howard Pitler, Tan Huynh, Dr. Saundra Yancy McGuire,John Larmer, Mike Janatovich, Matt Townsley, Thomas Armstrong and Anna Crowe.
Here are some excerpts: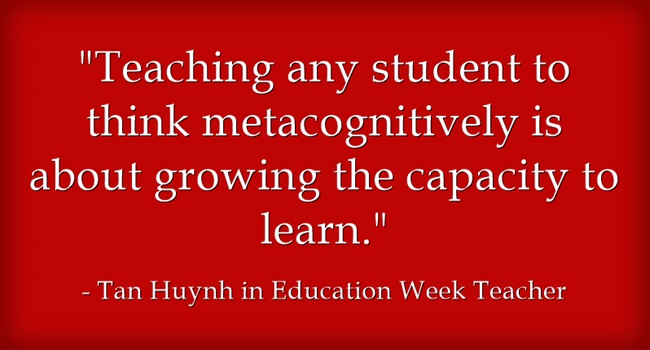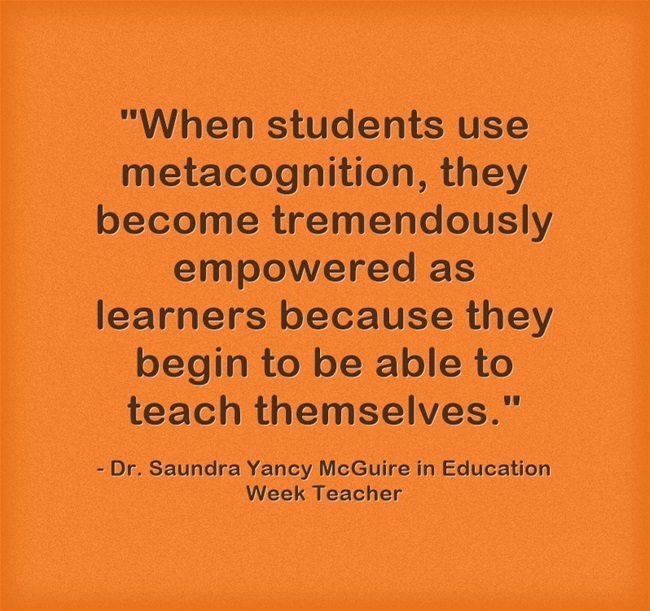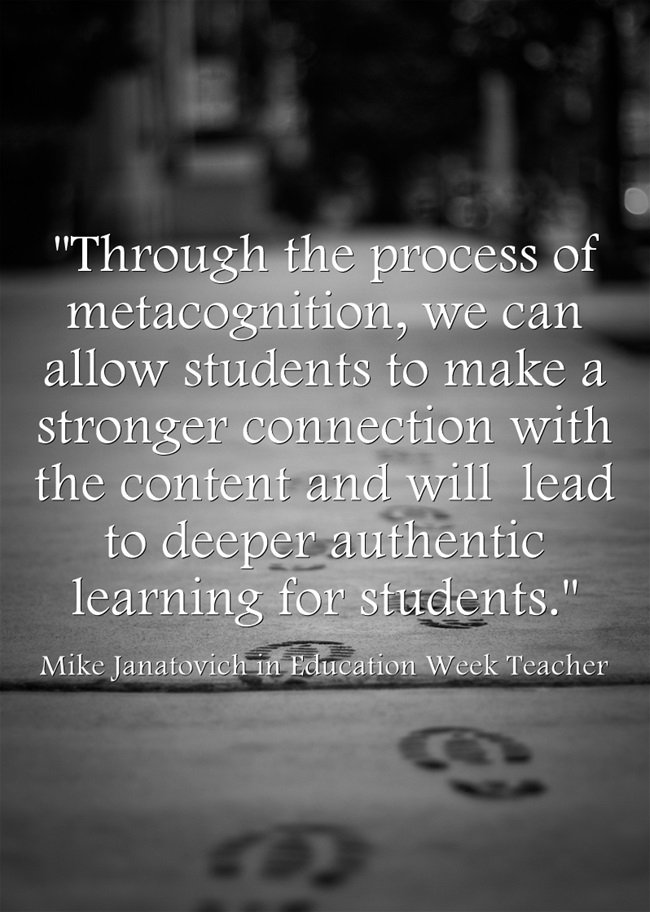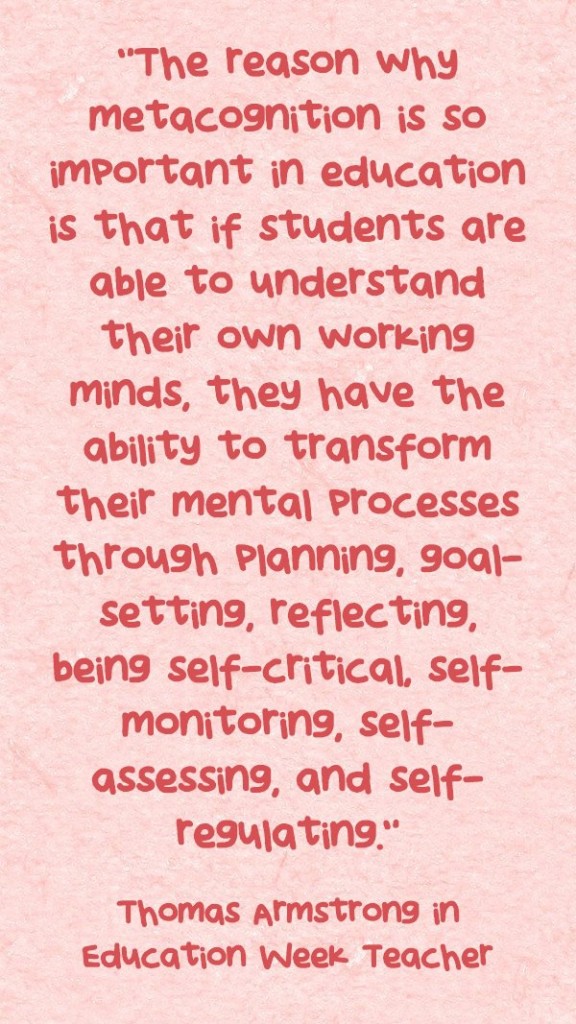 I'm adding the series to The Best Posts On Metacognition.