Common Core in Social Studies Looks Like 'the Work of Historians'is the headline of the last post in my two-part Education Week Teacher series on Common Core in the Social Studies classroom.
In it, Jennifer Hesseltine, Kenny McKee, Erik M. Francis, Wayne Journell, and Dave Stuart Jr. contribute their ideas.
Here are some excerpts: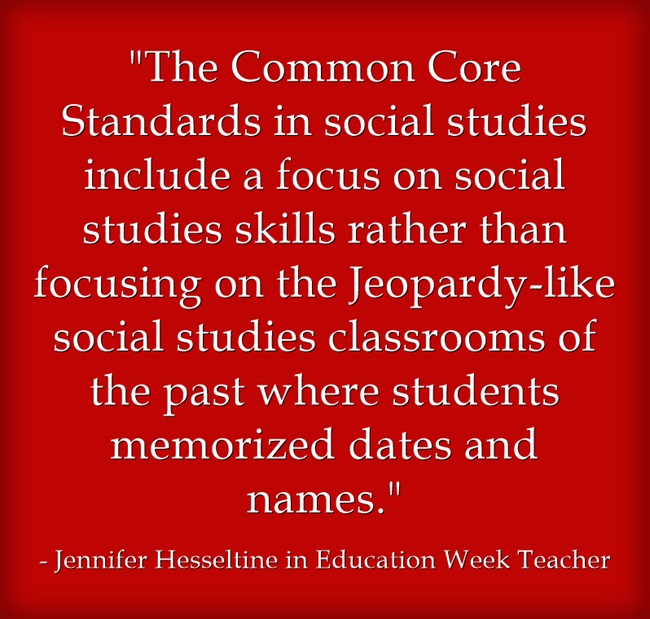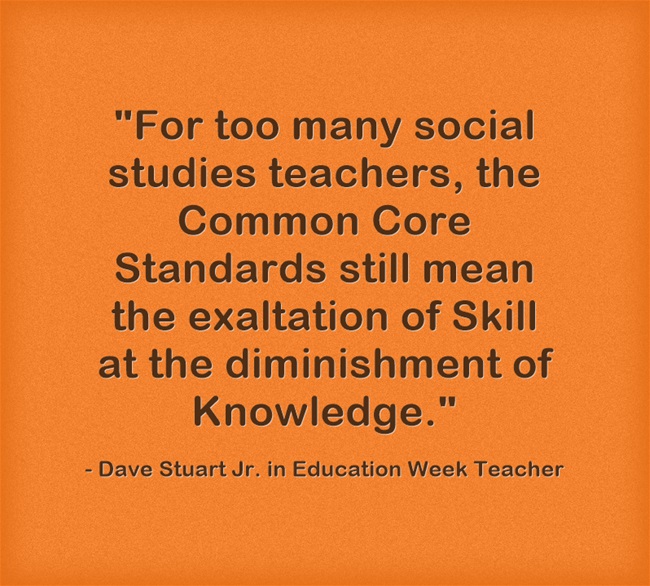 I'm adding it to The Most Useful Resources For Implementing Common Core — I Hope You'll Contribute More.