It's 'Vital' for Teachers to 'Integrate Controversial Topics Into Lessons' is the fifth and final post in my Education Week Teacher series on handling "controversial" topics in the classroom.
The series is "wrapped-up" with commentaries by Meg Riordan, Lymaris Santana, Sarah Thomas, and Thomas Armstrong, along with many comments from readers.
Here are some excerpts: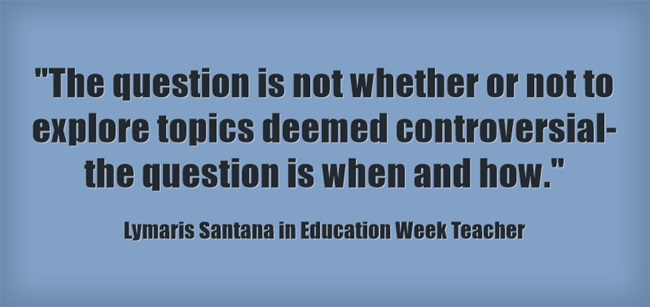 I'm adding it to The Best Posts & Articles On How To Teach "Controversial" Topics.