I write a lot about the assets, and not the deficits, of English Language Learners (see The Best Posts On Looking At Our Students Through The Lens Of Assets & Not Deficits).
And I've written a lot about the California ballot initiative that brought back bilingual education, which passed last week (see The Best Resources For Learning About The Multilingual Education Act Ballot Initiative In California).
Héctor Tobar wrote about both today in The New York Times essay, The Spanish Lesson I Never Got at School.
Here's an excerpt: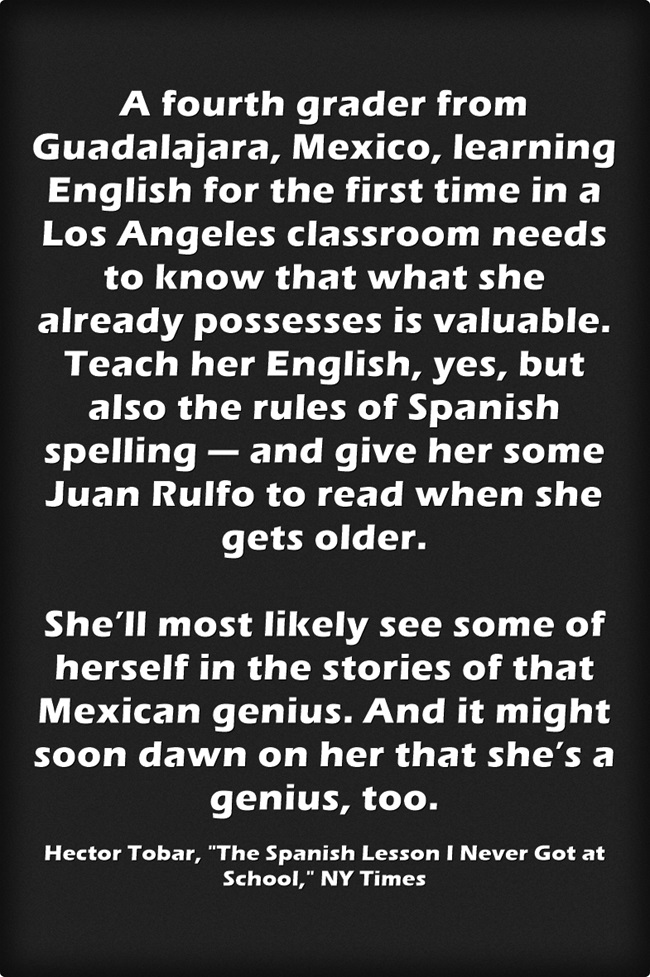 You might also be interested in The Best Resources For Learning The Advantages To Being Bilingual.