I haven't been a fan of playing music in the classroom (except during more "meditative" times when students are focusing on "mindfulness"), though I've shared articles offering many different perspectives at The Best Research On Listening To Music When Studying.
Today, The Atlantic published a review of much of the research literature, using the headline The Best Music for Productivity? Silence.
Here's an excerpt: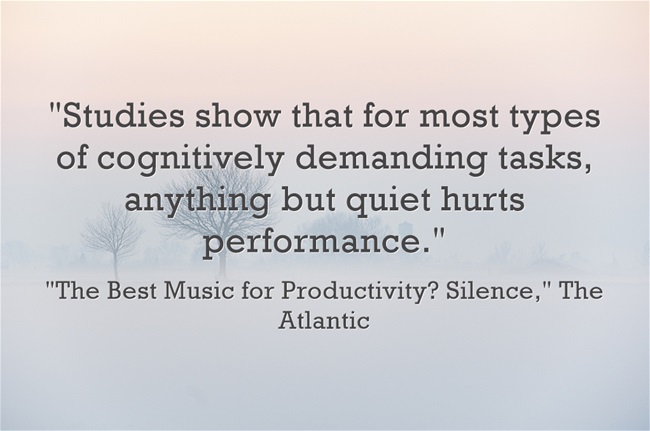 Let me know what your experience has been!