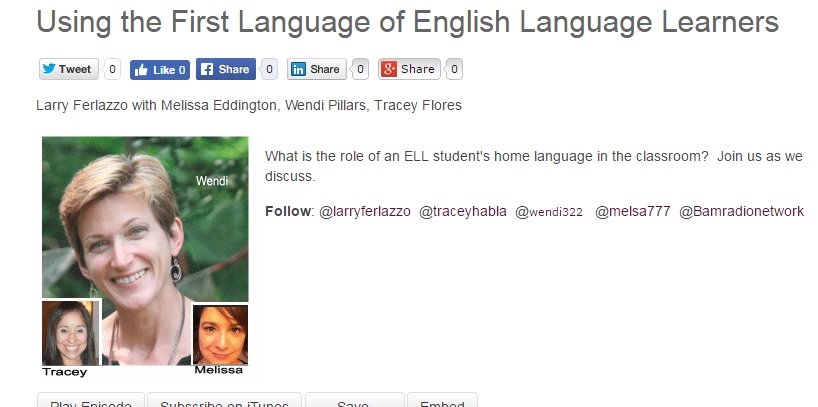 What is the role of an ELL student's home language in the classroom? That's the question that we discuss on my latest BAM! Radio Show.
I'm joined by ELL educators Melissa Eddington, Wendi Pillars, and Tracey Flores, who have also all contributed written responses to a future Education Week Teacher column.
I'm adding this info to All My BAM Radio Shows – Linked With Descriptions.