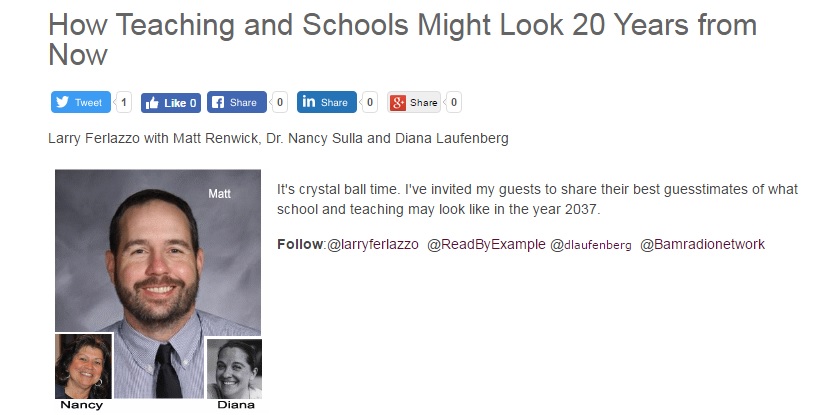 How Teaching and Schools Might Look 20 Years from Now is the title of my latest eight-minute BAM! Radio Show.
Matt Renwick, Dr. Nancy Sulla and Diana Laufenberg join me in the discussion. They have also all contributed written commentaries on the topic to a future Education Week Teacher column.
I'm adding it to All My BAM Radio Shows – Linked With Descriptions.