Fears that President Trump was going to do exactly what he said he would do as a candidate about immigration appear to be becoming a reality.
Lawmakers, After Meeting With ICE, Say All Undocumented Immigrants at Risk of Deportation is the headline of a lead NBC News story this morning.
Here's an excerpt: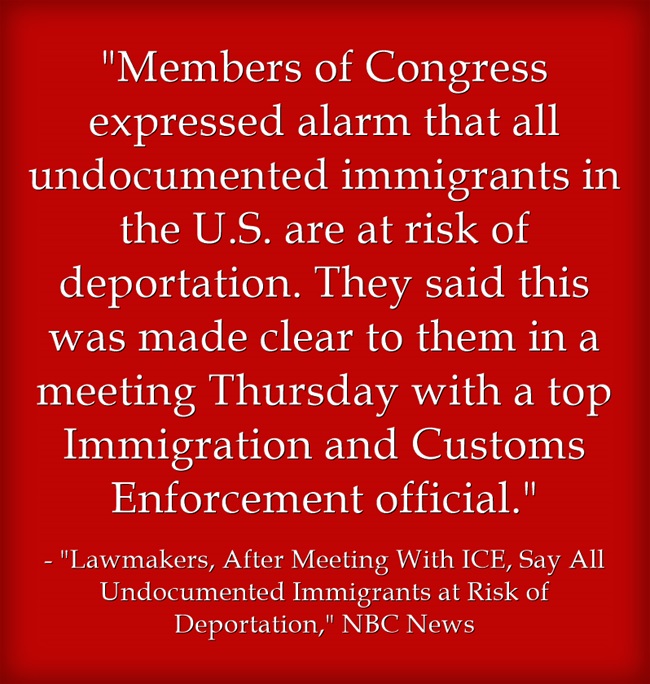 1. After attending the ICE meeting it's hard not to conclude that President Trump has started his mass deportation plan.

— Joaquin Castro (@JoaquinCastrotx) February 16, 2017
This meeting comes after a week of raids across the country (see Immigration Raids Across The Country – Is This Just The Beginning? (If It Is, Here Are Helpful Resources) ), along with the arrest of a DACA-protected immigrant in Seattle,  the arrest of an undocumented immigrant seeking court protection from domestic violence, and specific news reports on White House plans to end DACA.
Stress levels in many schools around the country, including my own, are increasing because of these actions, and there has been support, and some resistance, in school districts where teachers are providing support to immigrant students.
I have been collecting resources to teachers (and their students) on strategies to deal with ICE raids here.  You might also find The Best Resources For Learning About Teens & Stress helpful.
I'm adding this post to The Best Resources For Learning About President Trump's Executive Orders On Immigration & Refugees.