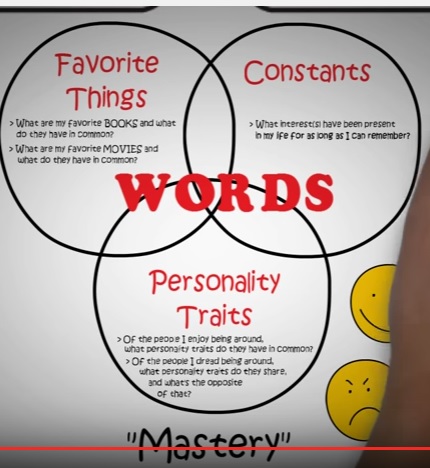 I'm a big fan of Dan Pink's "One Sentence Project" (see The Best Resources For Doing A "One-Sentence Project").  In that lesson idea, students develop a…sentence that the want people to say about them forty or fifty years in the future.  I do it every year and it's always very engaging and helpful.
Today, I learned about a similar idea that I think would be an excellent complement to the One-Sentence lesson.  It's called "Your One Word."  The idea is that you choose one word that can sort of be your lodestone in life.  The video below gives several examples, including Winston Churchill's focus on "victory" during World War II.
That's the only story, I think, that I'd share with the students as part of this lesson (the other stories are more marketing-related).
One thing that makes the general idea even better is that the video provides a three-step process to develop your word, and I think a teacher can pretty much take that process and use it right in a classroom.  The questions that students have to answer are shown in the screenshot at the top of this post.  You can get get a free one-page summary of the video at this link after providing your email address and that has the questions in a form that's easily usable in a classroom.
I'm looking forward to modifying it for my English Language Learner students, and I suspect other teachers at our school may use it with their mainstream classes. What do you think?