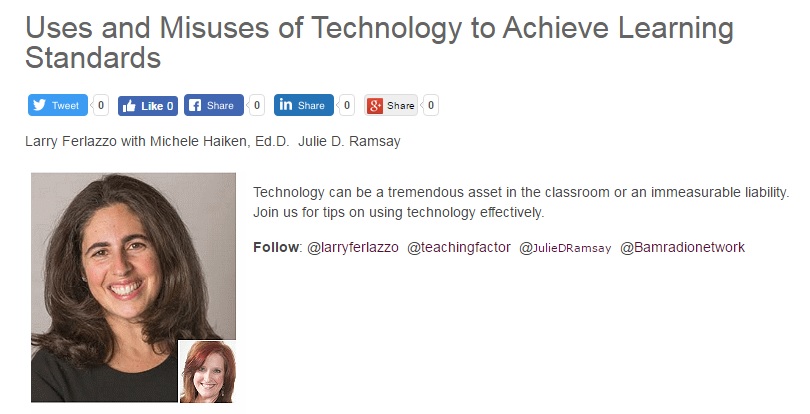 Using Tech To Achieve Common Core Standards is the topic of my latest eight-minute BAM! Radio Show.
I'm joined by Michele Haiken, Ed.D. and Julie D. Ramsay, who have also both contributed written commentaries on the issue for my Education Week Teacher column.
I'm adding it to All My BAM Radio Shows – Linked With Descriptions.