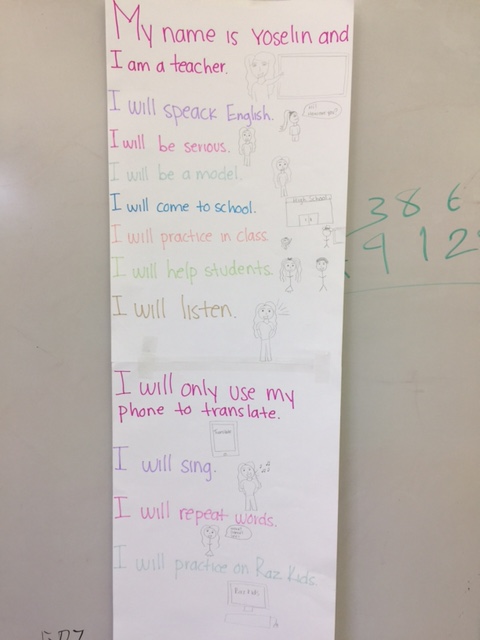 We're going into the home-stretch of the new year, and I'm always trying to figure out new ways to finish strong (see The Best Ways To Finish The School Year Strong).
In fact, On Monday, April 17th, at 8:00 PM Eastern Time, I'll be hosting an Education Week Facebook Live discussion on this topic, and will share more information as the date grows closer.
Last weekend, I had a brainstorm and tried out something new with my English Language Learner Beginners in order to help everyone get a "second wind."
It began with me having individual conversations with some students about the question, "Who else (apart from myself) is going to benefit from what I am doing?"  (see Here's A Great Motivating Question For Students To Consider…).
On Monday, I introduced this question to the entire class and, in the middle of discussion, I thought of the phrase, "Everyone is a teacher."  I shared that English is hard to learn, they only had a few years of high school left, and that it was going to take more than one teacher to help everybody learn.  So we all had to be teachers. I shared some ideas to illustrate the concept ("I'm a teacher when I speak English because I'm an example"; "I'm a teacher when I come to school because I'm a model for others") and then invited students to contribute other ideas.   They came fast and furious, and students made posters like the one at the top of this post.
Students have taken it seriously at different levels but there is clearly one huge benefit – It's far more energizing to students and to me if I say to off-task student "Everyone is a teacher!" than saying "Angela, please get back to work."
We'll see for how long it's effective, but it certainly can't hurt….
I'm adding this post to
The Best Ways To Finish The School Year Strong
The Best Posts On Helping Students Teach Their Classmates — Help Me Find More