New Education Ideas Must not be 'Just for the Sake of Change' is the headline of my latest Education Week Teacher column.
In it, Linda Denstaedt, Elise Foster, Alyssa Gallagher, Vicky Giouroukakis, Maureen Connolly, Kirke Olson, and Nancy Sulla discuss how to bridge gaps between new ideas and their implementation.
Here are some excerpts: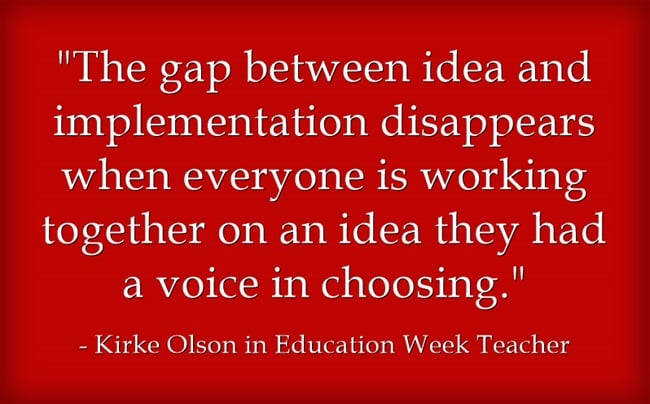 I'm adding it to The Best Posts & Articles On Building Influence & Creating Change.