Community Schools 'Transform the Lives of Children & Families' is the headline of my latest Education Week Teacher column.
In it, Mark Gaither, Dr. JoAnne Ferrara, Katrina Kickbush, and Mavis G. Sanders share their thoughts on Community Schools, and readers who are leaders of Community Schools around the United States also contribute their experiences.
Here are some excerpts: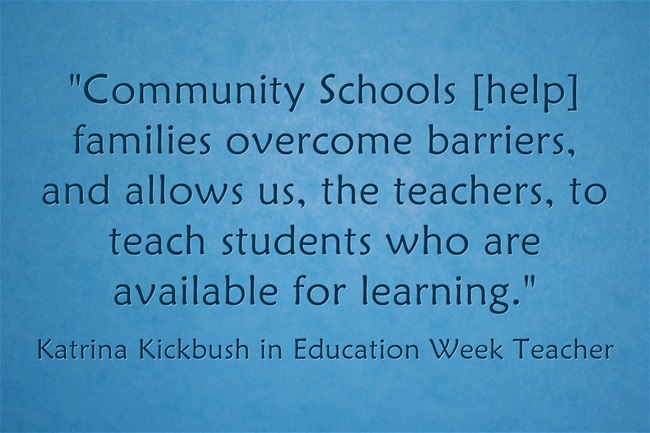 I'm adding it to The Best Resources For Learning About Community Schools.