Plenty of research has shown the importance of teacher diversity, and you can find a great deal of information on that topic at a series at my Education Week Teacher column, The Teachers of Color 'Disappearance Crisis' and at A Collection Of Useful Posts, Articles & Videos On Race & Racism – Help Me Find More.
A study (not behind a paywall!) was released this week that re-emphasized its importance.
Here's an excerpt from one article about it, One Black Teacher Can Improve Outcomes for Black Students: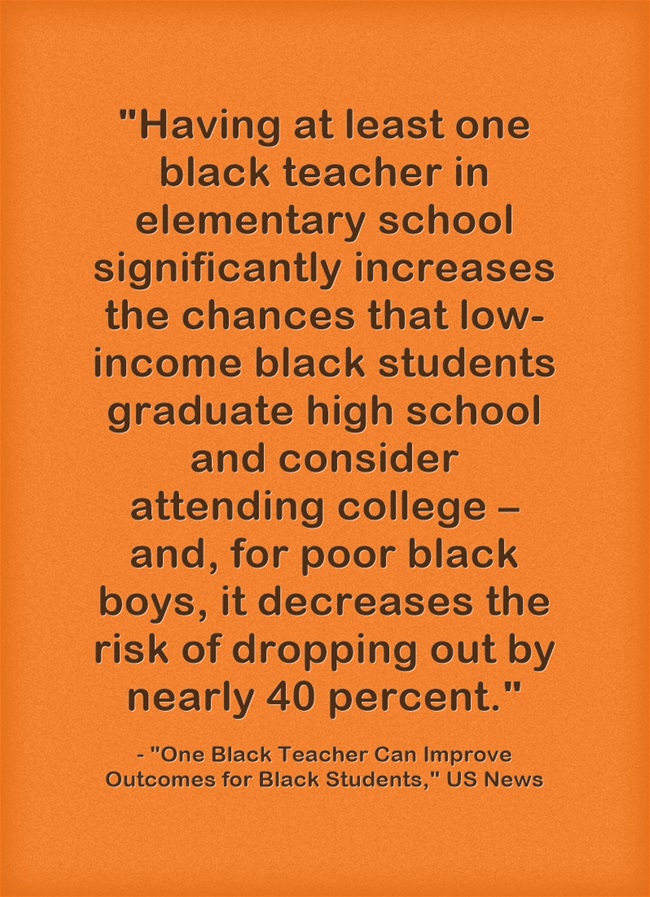 You can also read more about it at:
Education Week, Study: Black Students More Likely to Graduate if They Have One Black Teacher.
Having Just One Black Teacher Can Keep Black Kids In School is from NPR.
5 Things We Now Know About Teacher Diversity: What Researcher Constance Lindsay Has Found About Race in School
Important NY Times Column On Importance Of African-American Teachers