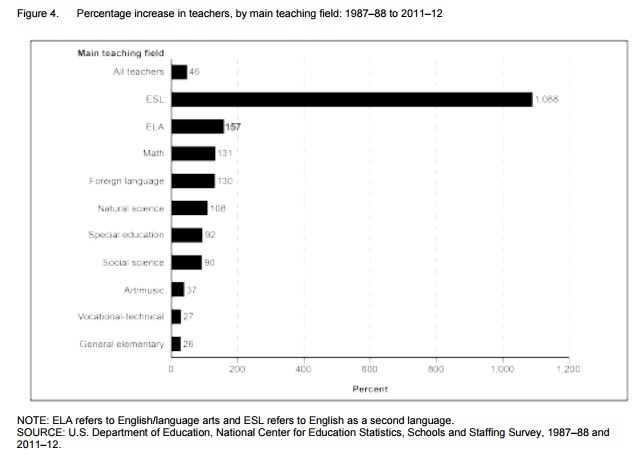 A Quarter Century of Changes in the Elementary and Secondary Teaching Force: From 1987 to 2012 is a new report issued by The National Center For Education Statistics.
It has a fair number of interesting findings. You can see the entire study at the link, or read a summary at Ed Week.
The huge increase in ESL teachers certainly stood-out!
Here's another stat in the report highlighted in The Washington Post, Minority teachers in U.S. more than doubled over 25 years — but still fewer than 20 percent of educators, study shows