A new study titled Autonomy and competence frustration in young adolescent classrooms: Different associations with active and passive disengagement shockingly finds that teachers using threats and guilt tend to not result in increased student engagement: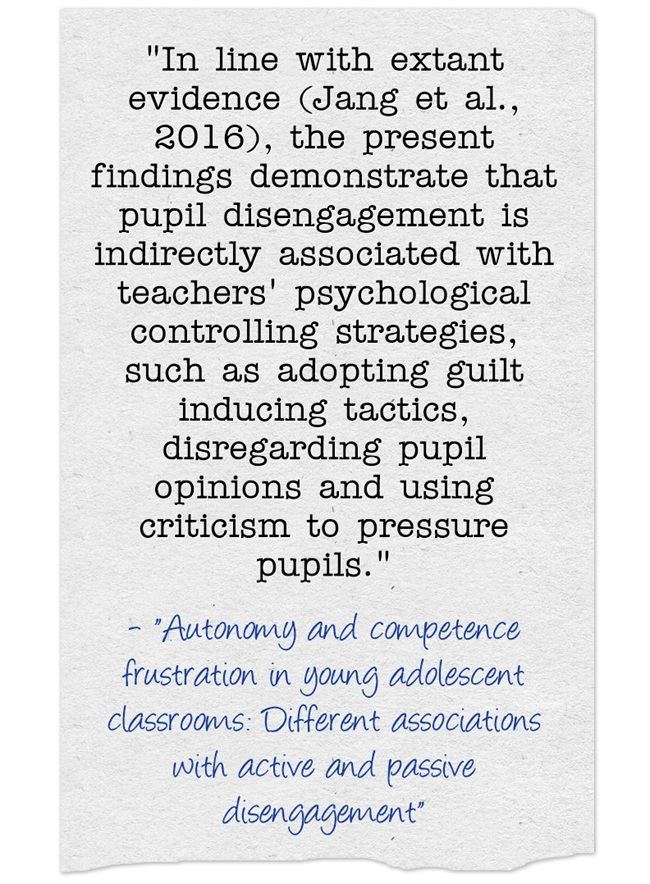 You can read another summary of the paper here. The paper itself is behind a paywall, though there are a few other ways to gain access to it.
The research says – of course – that those kinds of teacher actions do not promote autonomy or competence, two critical elements for intrinsic motivation.
I discuss the importance of those qualities in the book excerpt, Strategies for Helping Students Motivate Themselves and in the video that's embedded below.
I'm adding this info to:
Best Posts On Classroom Management
Best Posts On "Motivating" Students