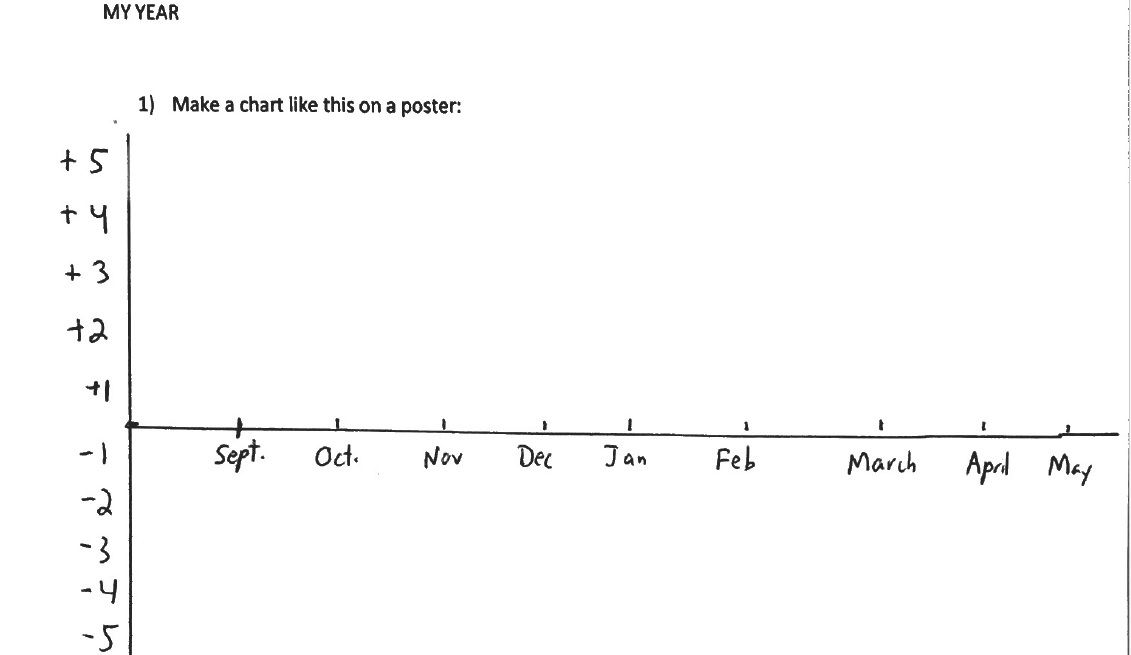 Earlier this week I posted Here's What I'm Doing As A Final With Beginning ELLs, which turned out to be fairly popular.
I thought I'd share what they'll be doing as their final activity – a "year-in-review."
I believe I originally got the idea of  a timeline like the crudely-drawn one at the top of this post from Jim Burke many years ago, and have often used it – ranging from having students plot important points in Nelson Mandela's life to documenting several important events in their life in preparation for an Autobiographical Incident essay.
Students use the positive-and-negative numbers to gauge if the events were…positive or negative.  They then describe event, why they rated it as they did, and illustrate it.  Finally, students present their timeline.
Students in my ELL Beginners class will be identify seven important things that happened during this school year – a particular lesson, meeting a new friend, doing a project, etc., and laying it out on a poster using this kind of timeline.  You can download the instructions here.
I believe colleagues who teach more advanced ELLs might be using this same timeline with their students.  The difference is that they are going to have their students follow-up with writing a narrative reflection.
I've always found this activity to be a nice way to wrap up the year.  I might publish some of my students' timelines this year after they're completed.
I'm adding this post to The Best Ways To Finish The School Year Strong.