Why schools should not grade character traits is a column I wrote for The Washington Post a few years ago.
I believe all the arguments I made then still hold true.
Unfortunately, though, it sounds like people aren't listening to them.
Is Your Child Showing Grit? School Report Cards Rate Students' Soft Skills is a new article in Education Week that documents the growth in schools grading Social Emotional Learning skills.
This is happening despite many others raising the same concerns: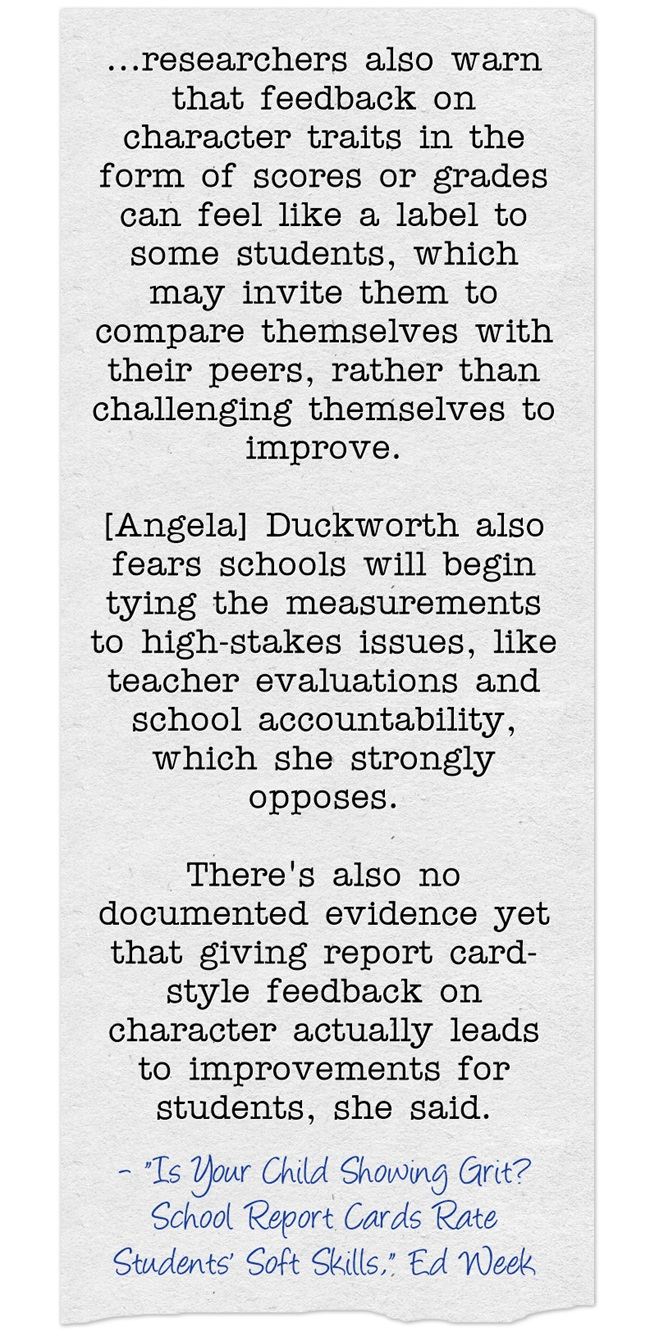 Depressing…
I'm adding this info to The Best Social Emotional Learning (SEL) Resources.