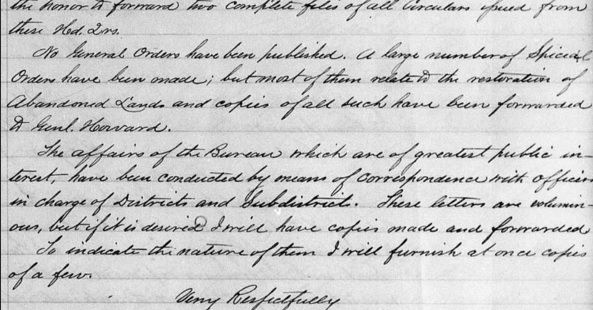 Having students spend some time transcribing historical texts, whether they be materials from Shakespeare's time, slave narratives, or war correspondence, can be an engaging and educational experience. Talking about doing something that has an authentic audience!
Here are some places that offer opportunities for volunteer transcribers:
Zoonirverse has offers tons of possibilities. Read more about it at "Zooniverse" Is One Of The Coolest Ed Sites On The Web – I Can't Believe I'm Just Hearing About It!
Last Seen: Finding Family After Slavery is a site for genealogists and researchers where they and others can search through incredibly tragic and moving ads former slaves published looking for their lost family members. Learn more about it at  Students & Teachers Can Transcribe Ads From Former Slaves Looking For Their Families.
The Smithsonian Institution has a Transcription Center for volunteers.
The National Archives has a Citizen Archivist program.
The University of Iowa has something they call the DIY History program.
You can transcribe papers from the War Department of the early United States here.
Please add https://t.co/yL1cGcLiIa to your list. It's about #WW1 #sources by @Europeana1914 @Europeanaeu #crowdsourcing #history #transcribe

— Facts & Files (@FFHistorians) June 29, 2017
This one is a bit odd, and I doubt that I'd use it, but others might find it useful:
Chicago Library Seeks Help Transcribing Magical Manuscripts is from the Smithsonian Magazine. And here's the direct link to Transcribing Faith, the project the article describes.
Students Can Research Holocaust News Coverage With "History Unfolded"
Students can help transcribe "runaway ads" for a Cornell University project called Freedom On The Move.
Here's how they describe it:
Throughout the 250-year history of slavery in North America, enslaved people tried to escape. Once newspapers were common, enslavers posted "runaway ads" to try to locate these fugitives. Such ads provide significant quantities of individual and collective information about the economic, demographic, social, and cultural history of slavery, but they have never been systematically collected. We are designing and beginning data collection for a database that will compile all North American slave runaway ads and make them available for statistical, geographical, textual, and other forms of analysis. Some elements of data collection will be crowdsourced, engendering a public sense of co-participation in the process of recording history, and producing a living pedagogical tool for instructors at all levels, in multiple disciplines.
Read more about it at A Database of Fugitive Slave Ads Reveals Thousands of Untold Resistance Stories.
HERE'S A NEAT STUDENT PROJECT: TRANSCRIBE HISTORICAL PAPERS FOR THE LIBRARY OF CONGRESS
"NEW" LIBRARY OF CONGRESS PROJECT TO HAVE THE PUBLIC TRANSCRIBE HISTORICAL PAPERS
HAVE STUDENTS HELP THE LIBRARY OF CONGRESS TRANSCRIBE DOCUMENTS FROM THE WOMEN'S SUFFRAGE MOVEMENT
NOW STUDENTS CAN TRANSCRIBE SMITHSONIAN HISTORICAL AUDIO RECORDINGS & NOT JUST WRITTEN TEXTS
HAVE STUDENTS TRANSCRIBE CORRESPONDENCE BETWEEN 19TH CENTURY ANTI-SLAVERY ACTIVISTS
From The Page has about a zillion different projects to choose from….
Fix It + is a little different – you listen to historic public broadcast shows and fix computer generated transcripts of them.
Newberry Transcribe has a ton of documents from the 19th and early 20th century.
The New York Public Library also has a project that's a little different. They have a bunch of oral histories that need to be transcribed.
The Smithsonian has published an Educator Resource Guide to the Smithsonian Transcription Center.
Let me know what I'm missing!