Hawaii was successful early Thursday morning in getting a federal judge to loosen the Trump Administration's travel ban.
Here's an excerpt from TIME article, Hawaii Judge Expands List of Relatives Exempt from Trump's Travel Ban: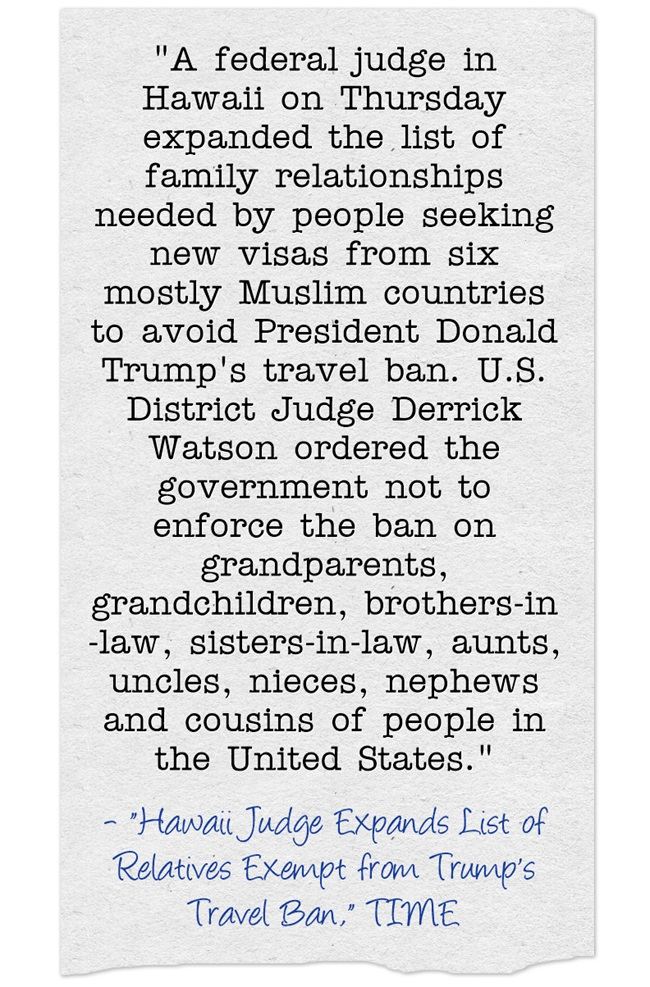 I'm adding this info to The Best Resources On The Latest Travel Ban By The Trump Administration.
The ruling also affected refugees. See Vox's article, Trump can't keep grandparents and refugees out of the country, court says.