I've previously written about research finding that at least 15 percent, and possibly as much as 30 percent, of a test taker's success could depend on his or her motivation and other ambiguous factors.
Now new research seems to bolster that position.
Student test engagement and its impact on achievement gap estimates is the headline of an article at Brookings by Jim Soland.
Here's an excerpt: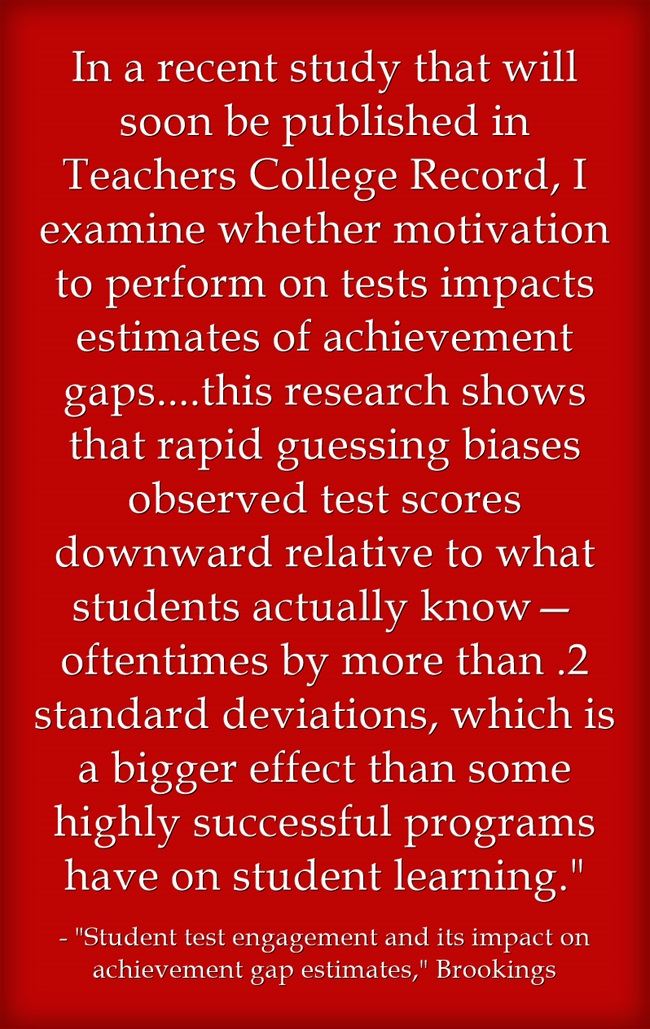 He goes on to suggest that there may be an "engagement gap" as well as an "achievement gap." It's definitely worth reading the entire short post.
Between this issue and recent questions about how student proficiency with tech affects the new online test scores (see Study: Do Tests On Computers Assess Academic or Technological Abilities?), it seems like there are even more questions about how accurate test scores are for assessing student academic progress.
You might also be interested in:
The Best Resources For Learning About The "Next Generation" Of State Testing
Best Posts On How To Prepare For Standardized Tests (And Why They're Bad)
The Best Posts On Study Finding That Standardized Tests Don't Measure Cognitive Ability