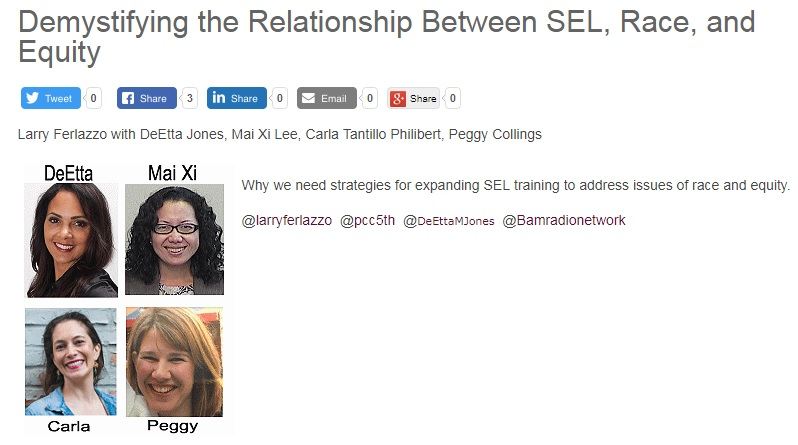 Demystifying the Relationship Between SEL, Race, and Equity is the topic of my latest ten-minute BAM! Radio Show.
I'm joined in the discussion by DeEtta Jones, Mai Xi Lee, Carla Tantillo Philibert, and Peggy Collings, who have also all contributed written commentaries to my Education Week Teacher column.
I'm adding the link to All My BAM Radio Shows – Linked With Descriptions.