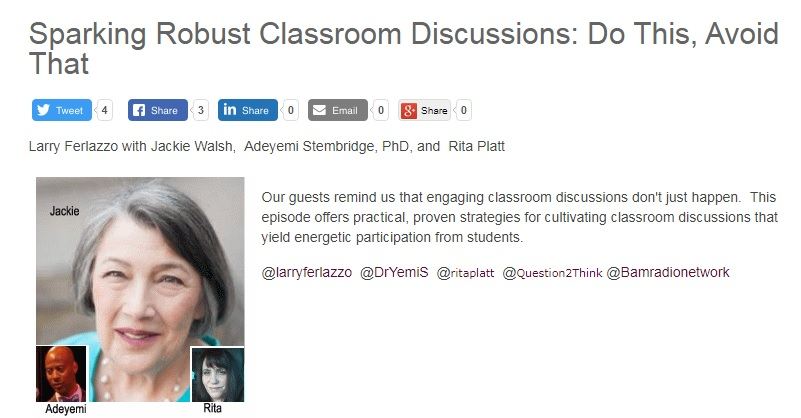 Sparking Robust Classroom Discussions: Do This, Avoid That is the title of my latest eight-minute BAM! Radio Show.
I'm joined in the discussion by Jackie Walsh, Adeyemi Stembridge, PhD, and Rita Platt. They have all contributed written commentaries to a future Ed Week Teacher column on the topic.
I'm adding this show to All My BAM Radio Shows – Linked With Descriptions.
The shows are now getting more than 60,000 downloads each month….