When Faced with Conflict, Try an Introspective Approach is a new Harvard Business Review article by Elizabeth Grace Saunders is a good summary of the approach I try to take when I have a conflict with a student or anyone else. And it's worked out well, I think, for my students, colleagues, family members and me…
Here's an excerpt from the article: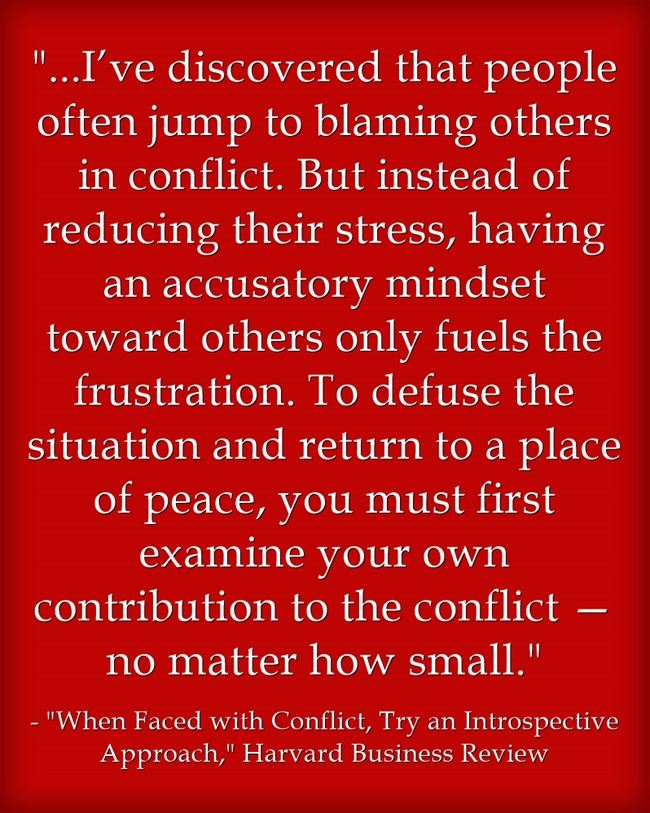 It's worth reading the entire article, but here are her key "tips":
Clarify exactly what happened.
Explore why it triggered you.
Address your own fears.
Communicate with clarity and compassion.
I'm adding this info to Best Posts On Classroom Management.