Research, Pedagogy, and the Academy: A Q&A With Glorida Ladson-Billings has just been published by Ed Week.
Here's an excerpt: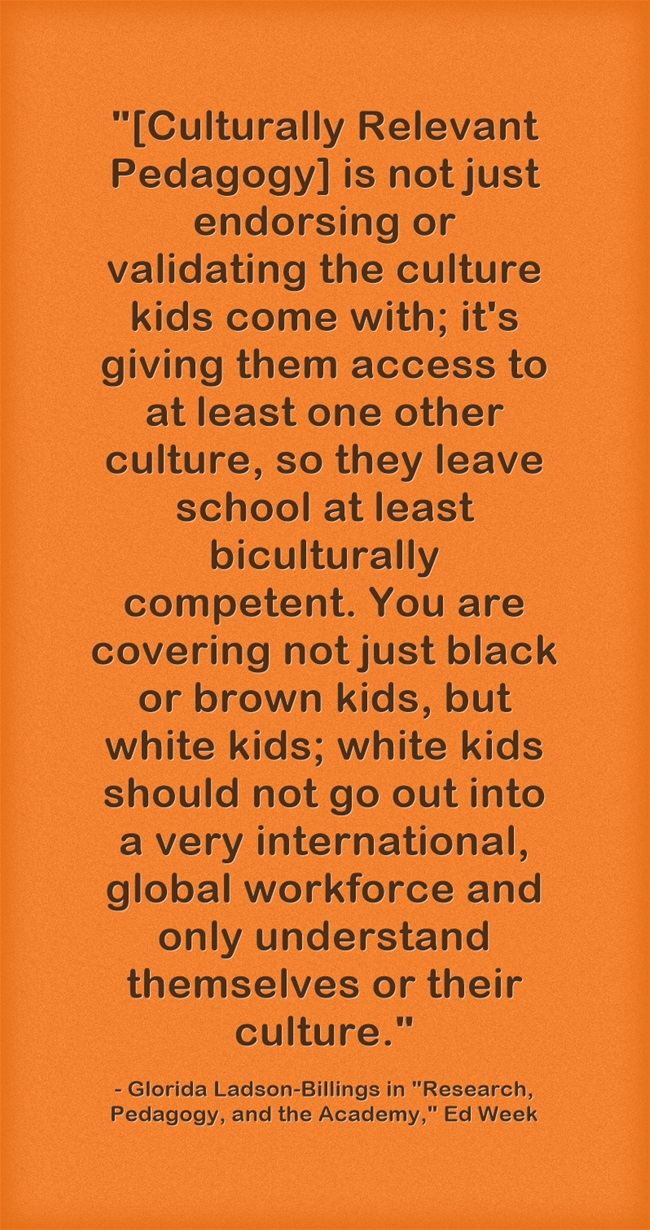 You might also want to read her contribution to my Education Week Teacher column last year, The Teachers of Color 'Disappearance Crisis.'
I've also previously shared You'll Want To Watch These Two Short Videos Of Gloria Ladson-Billings.
I'm adding this post to The Best Resources About "Culturally Responsive Teaching" & "Culturally Sustaining Pedagogy" – Please Share More!