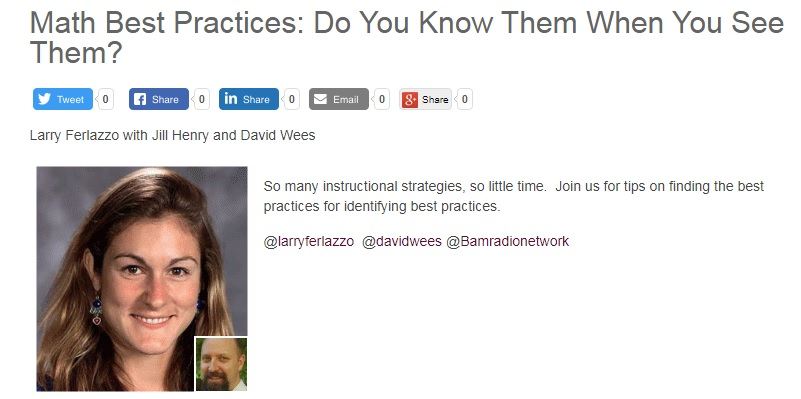 Math Best Practices: Do You Know Them When You See Them? is the title of my latest eight-minute BAM! Radio Show.
I'm joined by Jill Henry and David Wees in the discussion. They have both contributed written commentaries to my Education Week Teacher column.
I'll add the link to All My BAM Radio Shows – Linked With Descriptions.