Bana Alabed has written a new essay for TIME titled The World Can Be Doing More for Refugees.
Here's an excerpt (you can find more resources below that quotation about Bana, which I have previously shared on this blog):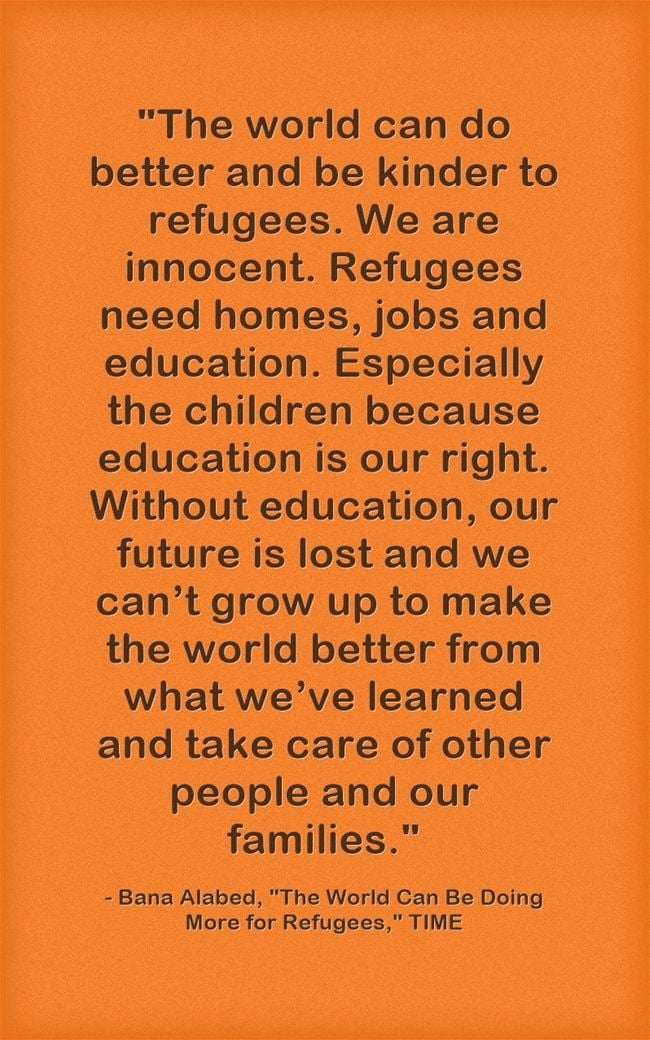 How a 7-year-old Aleppo girl on Twitter became our era's Anne Frank is from The Washington Post.
Here's how the News Hour describes this follow-up video:

Last year, Bana Alabed sparked a worldwide following for tweeting from Aleppo in Syria while it was under attack amid a years-long civil war. Now, the 8-year-old is authoring a book about surviving and escaping the conflict. NewsHour Weekend Special Correspondent Marcia Biggs talked to Alabed and her mother in Ankara, Turkey, where they are living today.
I'm adding this post to The Best Sites For Learning About World Refugee Day.