We Need to 'Slow Down' When Teaching Writing is the headline of my latest Education Week Teacher column.
It finishes up a four-part series on teaching writing with responses from Alan Sitomer, Sean Ruday, Jen Schwanke, Heather Wolpert-Gawron, Kathy Glass, Meghan Everette, and Brian Kissel.
Here are some excerpts: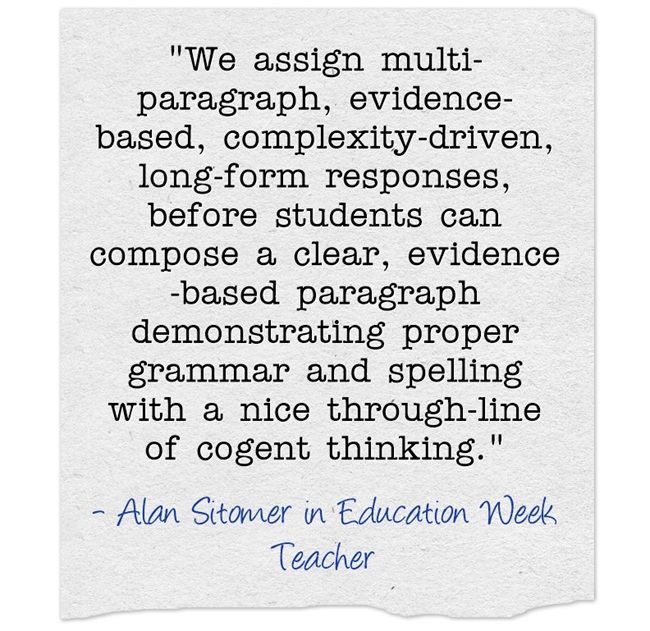 I'm adding it to Best Posts On Writing Instruction.