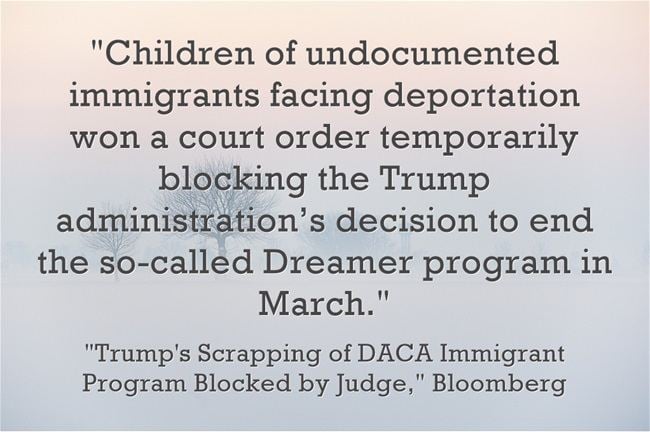 U.S. District Judge William H. Alsup in San Francisco ruled today that the Trump Administration can't end DACA.
It appears that the ruling doesn't mean new people can apply for the program, but it does appear to mean that recipients can renew their credentials.
It just happened, so there's a lack of clarity. I'm sure things will be much more clear in the next day or two.
You can read about it at:
Trump's Scrapping of DACA Immigrant Program Blocked by Judge is from Bloomberg.
Judge Tells Trump That DACA Protections Must Continue for Now is from The New York Times.