To the surprise of not a single teacher in the world, a new study find that class size matters.
Here's how The 74's summary article about it, Reducing Class Sizes Is Popular With Parents but Not Education Experts. New Research on CA Program Might Change That, begins: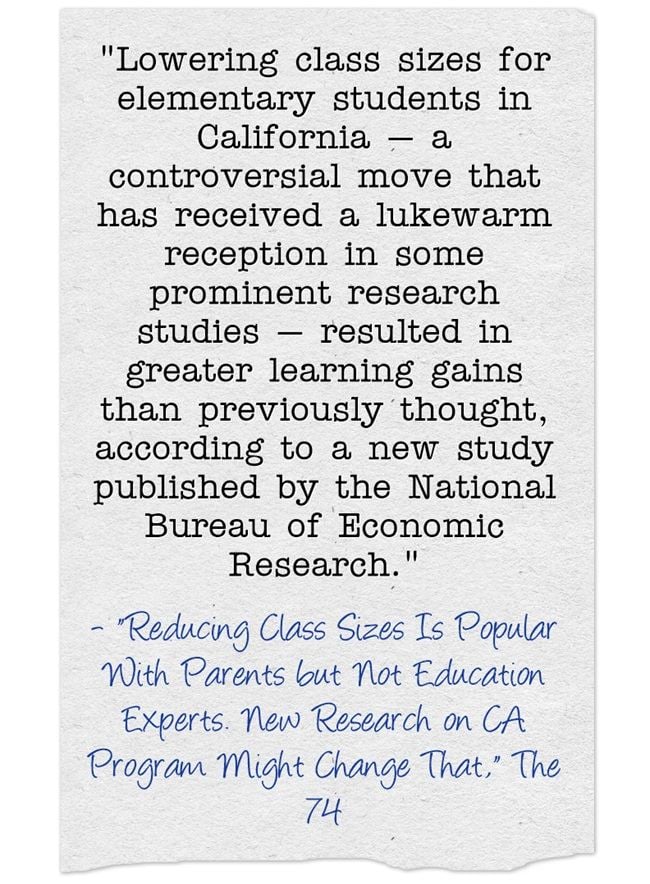 I'm adding this info to The Best Resources For Learning About How Class Size Does Matter.