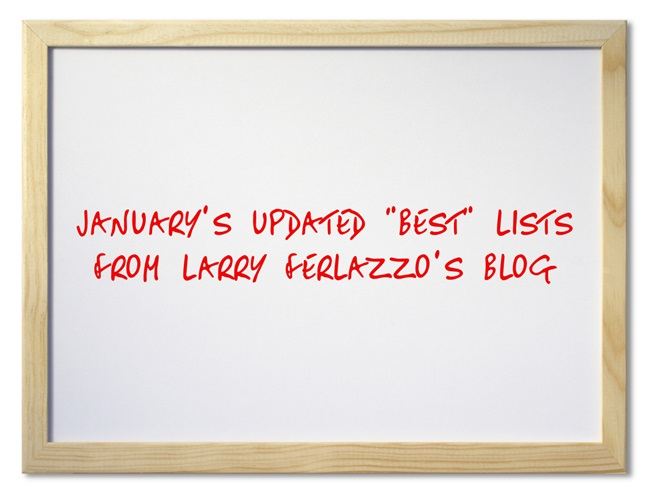 I am constantly adding new resources to my over 1,700 categorized "Best Lists.
I also regularly "cull" through the lists to weed-out dead links, but haven't been very systematic about doing that task.
So, I've started to go through them and highlight the ones that I've gotten around to completely cleaning-up and revising. I've completed this process well over 300 lists over the past eighteen months.
Here are a list of them from this month (you can see previous compilations here):
The Best Sites Where ELL's Can Learn About The Super Bowl
The Best Sites To Learn About Australia
The Best Places To Create Funny Subtitles For Silent Movies
The Best Sites To Teach About African-American History
Best Ways For Students To Create Their Own Online Art Collections
Best Ways For Students To Create Online Animations
The Best Ways To Make Comic Strips Online
The Best Personal Home Page Creators
The Best Websites For Learning About Martin Luther King, Jr.
The Best Resources For Learning About The Maya
The Best Sites For Learning About Taxes
The Best Sites For Learning About Forest Fires