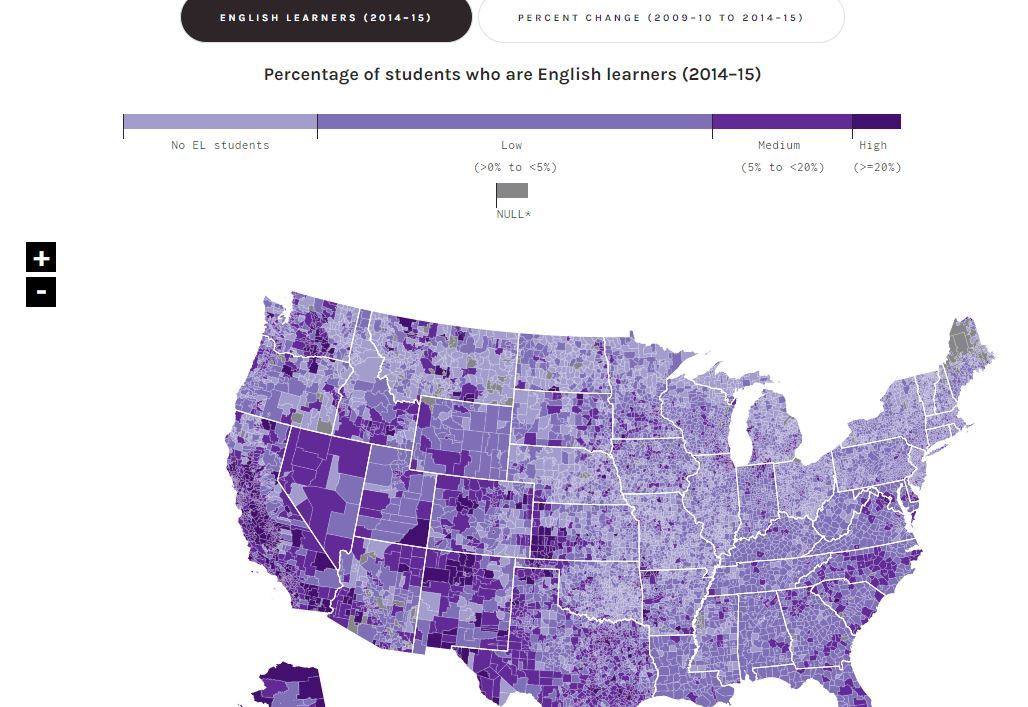 The U.S. Department of Education has just unveiled a website titled OUR NATION'S ENGLISH LEARNERS: What are their characteristics?
It shares everything you wanted to know about who ELLs are and where they are in an interactive way. It was slightly "buggy" for me, but that might be the fault of my Internet connection.
There's nothing on it about how to assist ELLs, however. Though they have those resources elsewhere online, it would be nice if the DoE put the same amount of time into developing an accessible and attractive site talking about that aspect of education, too.
I'm adding this new site to The Best Ways To Keep-Up With Current ELL/ESL/EFL News & Research.