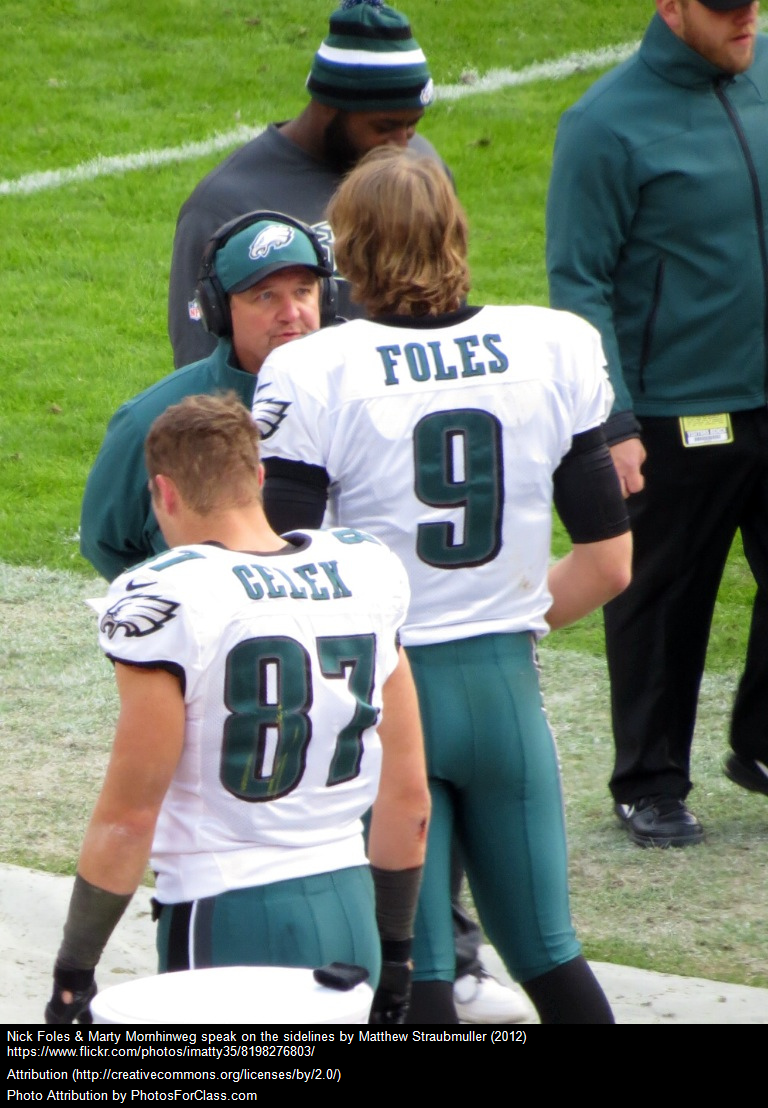 Check out this quote from Eagles quarterback Nick Foles:
"I think the big thing is don't be afraid to fail," Foles said. "In our society today, with Instagram and Twitter, it's a highlight. It's all the good things. When you look at it, you have a bad day, you think your life isn't as good, you're failing. Failure is a part of life. It's a part of building character and growing. Without failure, who would you be? I wouldn't be up here if I hadn't fallen thousands of times, made mistakes. We all are human. We all have weaknesses. Just being able to share that and be transparent.
"I know when people speak and share they're weaknesses, I listen. Because I can (relate). I'm not perfect. I'm not Superman. We might be in the NFL and we might have just won the Super Bowl, but we all have daily struggles…. I think when you look at a struggle in your life, just know that it's an opportunity for your character to grow."
Here's the writing prompt I'm using with it today:
What does Nick Foles say about failure? What does he say about comparing yourself to others? To what extent do you agree with what he or she is saying? To support your opinion, be sure to include specific examples drawn from your own experience, your observations of others, or any of your readings.
I'm also showing the video of him saying it:
This Nick Foles post game interview is a must watch! He is so on point. @nflnetwork. pic.twitter.com/MoIq25EqEn

— Steve Shenbaum (@steveshenbaum) February 5, 2018
Before introducing the quote, though, students will get a chance to watch some of his highlights:
I'm adding it to The Best Posts, Articles & Videos About Learning From Mistakes & Failures.