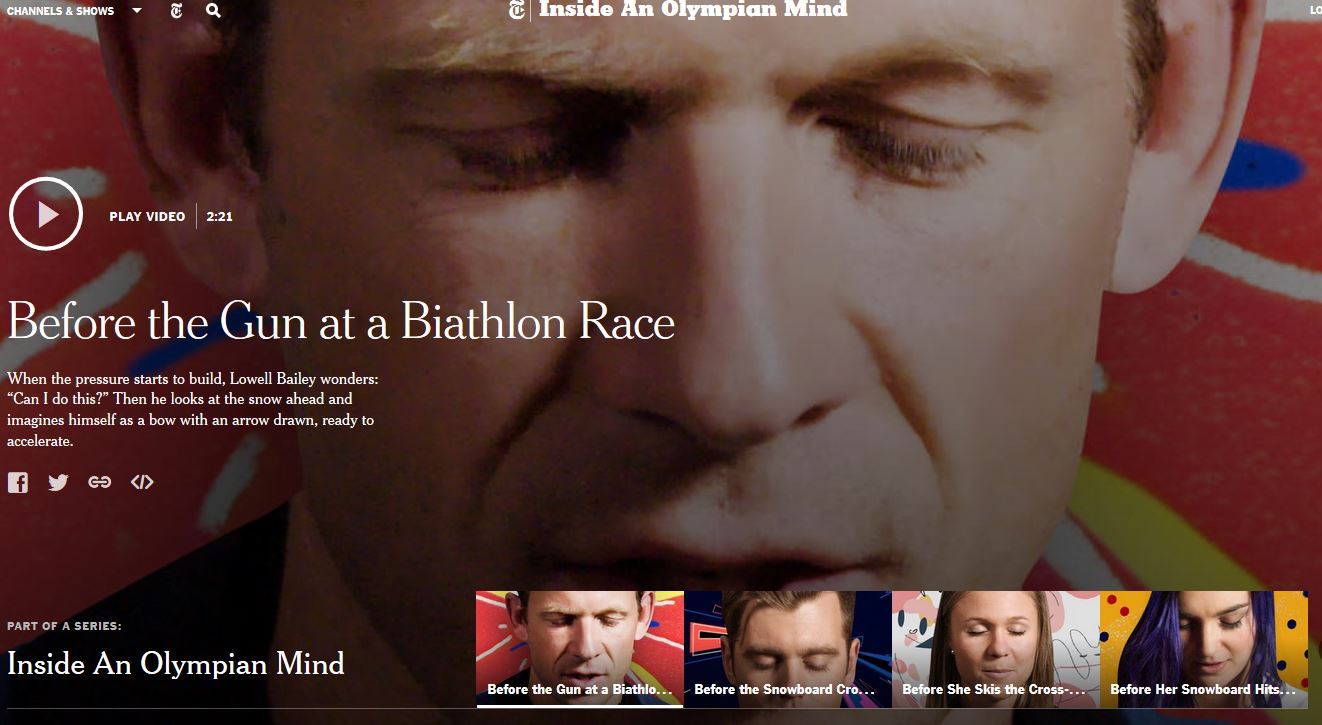 I've written a lot about how I've used exercises with both English Language Learners and mainstream students to help them visual success (see My Best Posts On Helping Students "Visualize Success").  That "Best" list includes lots of research on the idea, along with results from my Teacher Action Research projects (see The Best Resources For Learning About Teacher Action Research – Help Me Find More).
Today, The NY Times published a series of short videos having Olympic athletes share what they visualize before their competition begins, including animations of what they see.   They are perfect to show students since some might think the exercise is a waste of time.
You can see all of them at Inside An Olympian Mind.
Here's an example of one:
I'm also adding this info to A Beginning List For Learning About The 2018 PyeongChang Winter Olympics.