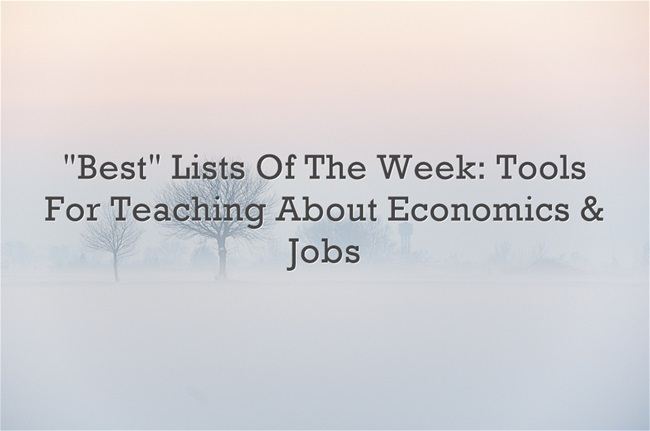 This is the second post in a new weekly series I'm creating that will highlight the Best "Best" lists in a particular topic I have posted over the years.
The previous post in this series was:
"Best" Lists Of The Week: Tools For Learning About Art & Creating It
These will be lists I've also recently reviewed and revised so they are up-to-date.
You can find all my nearly 2,000 continually updated "Best" lists here.
Here are Tools For Teaching About Economics & Jobs:
The Best Websites For Students Exploring Jobs and Careers
The Best Sites For Learning Economics & Practical Money Skills

The Best Websites To Teach & Learn Life Skills
The Best Sites For Students To Create Budgets
The Best Places For Students To Write Their Resumes
The Best Info On Skills Employers Are Looking For In Job-Seekers
THE BEST RESOURCES FOR TEACHING & LEARNING ABOUT HOW THE STOCK MARKET WORKS