'Dynamic Teacher Unions are the key to Assuring a World Class Education' is the headline of my latest Education Week Teacher column.
In it, Dr. Manuel Rustin, Jeffrey Garrett, Stephen Lazar, Dr. Debbie Silver, Katy Farber, John George share their commentaries on what teachers unions should look like twenty years from now.
Here are some excerpts: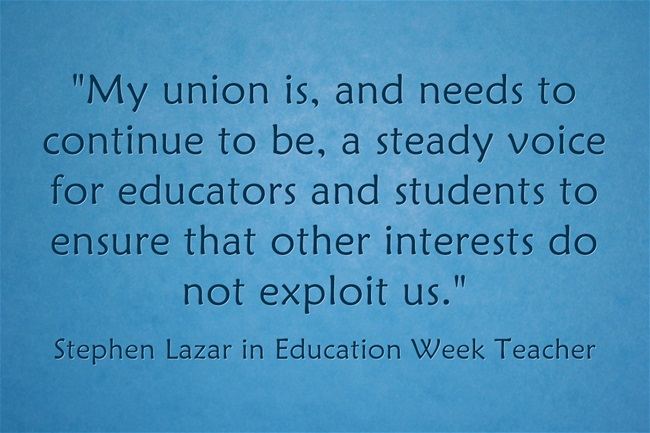 I'm adding the series to The Best Resources For Learning Why Teachers Unions Are Important.