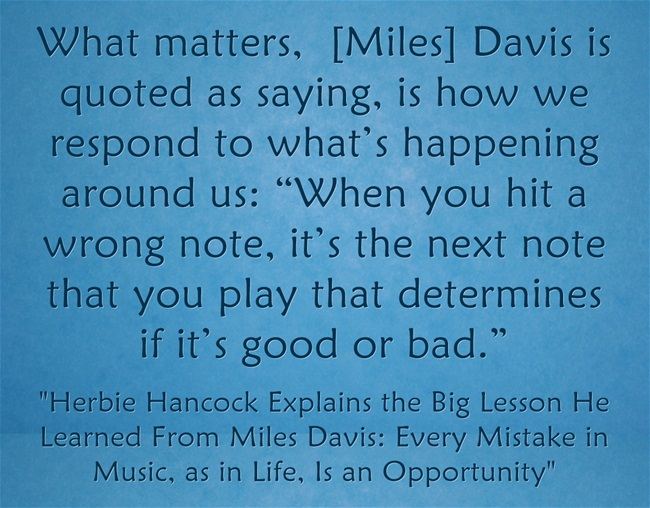 Herbie Hancock Explains the Big Lesson He Learned From Miles Davis: Every Mistake in Music, as in Life, Is an Opportunity is a great post from Open Culture today.
The video is queued-up to the point to the best part. Take a listen…
I'm adding this post to The Best Posts, Articles & Videos About Learning From Mistakes & Failures.