University researchers took the idea of "personalized learning" to a whole other level when students used personal biological data in their science class.
The study made an obvious point in its conclusion: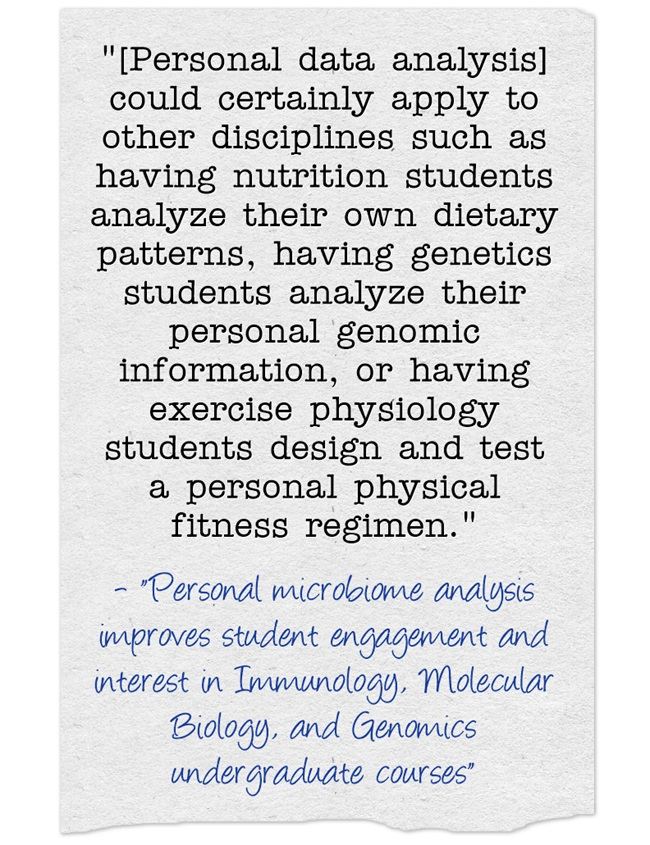 Effective teachers, of course, already know and use this idea. For example,  I've used it when students have studied the origin of their own names (see The Best Places For Students To Learn About…Their Names), explored their own neighborhood (see A Lesson Highlighting Community Assets — Not Deficits), or done reports on cultures of their home countries (see Home Culture Presentations With English Language Learners).
I'm adding this post to The Best Ideas For Helping Students Connect Lessons To Their Interests & The World.
What are ways you've used this concept to promote engagement with your students?